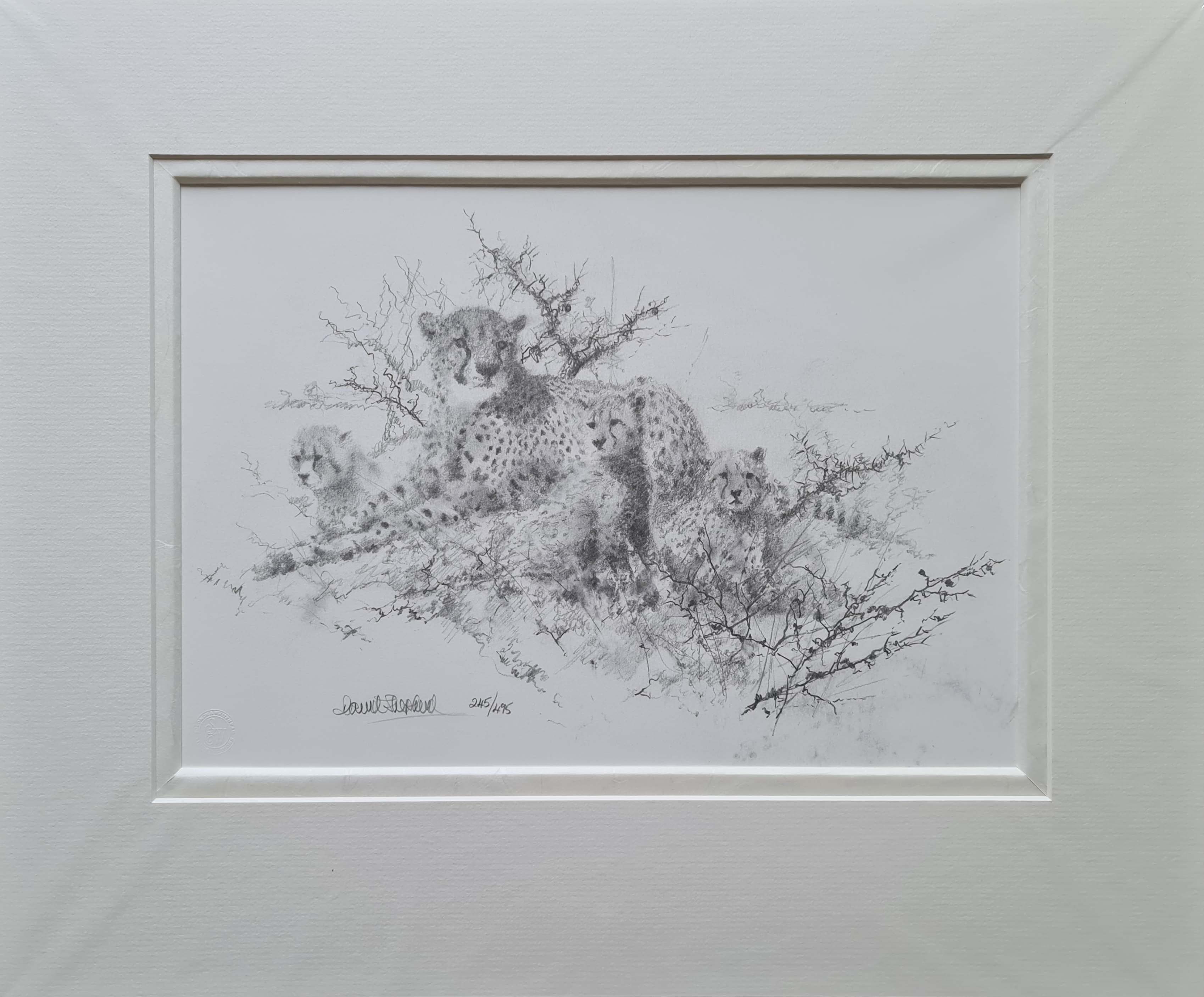 Cheetahs
Signed Limited Edition of 495
Published 2005
Image Size:- 9.25" x 13.75"
Overall size with mount 12.25" x 16.25"
The lines in the corners, diagonally is the reflection of the acetate in which it is wrapped.
What do cheetahs eat?
These carnivores eat small antelope, including springbok, steenbok, duikers, impala and gazelles, as well as the young of larger animals, such as warthogs, kudu, hartebeest, oryx, roan and sable.
Cheetahs also hunt game birds and rabbits.
Cheetahs are found primarily in the eastern and southern ranges of Africa south of the Sahara Desert.
Small populations of cheetahs can be found in North Africa and Iran.
Cheetahs Are the World's Fastest Land Mammal.
EMAIL:- administrator@davidshepherd.com
Telephone England 01623 799 309
Studio open 7 days a week! Viewing by appointment.