African Babies
David Shepherd
CBE OBE FRSA FGRA

---
---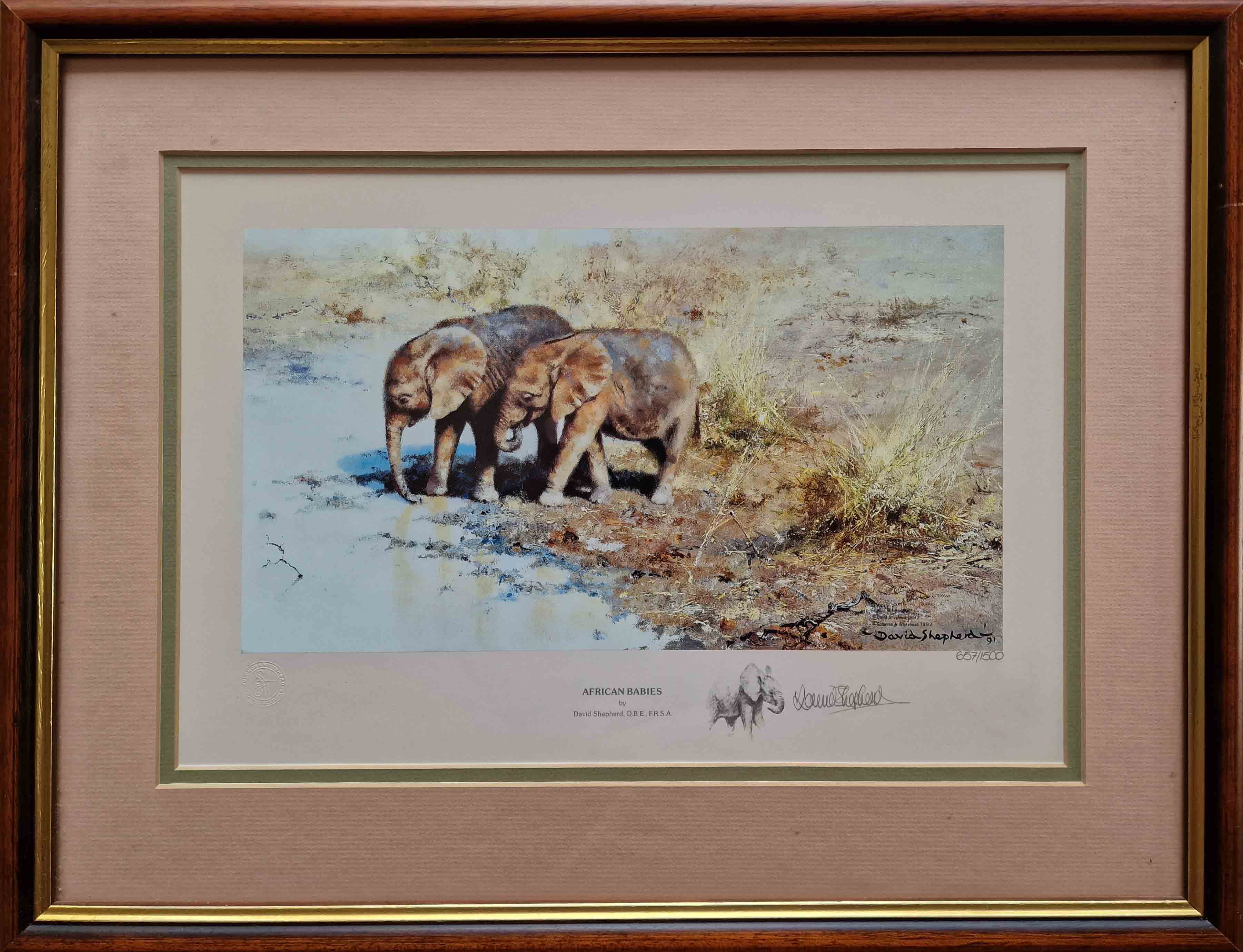 'African Babies'
Signed Limited Edition
mint condition,with frame
Date of publication 1992
Image Size 6.75" x 12"

A baby elephant is called a calf and can weigh around 200 lbs (91 kg) and stand about 3 feet (1 m) tall.
They can't see very well when they are born, but much like human babies, they can recognise their mothers by touch, scent, and sound.
For the first few months, the babies stay very close to their mothers for food, warmth and support.
They are hungry little things too, and can consume as much as 3 gallons of their mothers milk every day.
Weaning is not a speedy process for elephants either, as babies can continue to drink their mothers milk until they are as much as 10 years old.

David Shepherd Signed Limited edition prints
30 years experience and a collection of hundreds of David Shepherd, limited editions!
Studio open, 7 days a week!
Viewing by appointment
Original paintings sold from various sources
EMAIL:-administrator@davidshepherd.com
Back to David Shepherd prints for sale.