David Shepherd CBE OBE FRSA FGRA
(25 April 1931 - 19 September 2017)
Signed, limited edition, print
Donation

David Shepherd, one of the country´s most renowned living artists, has given the Bomber Command memorial appeal a huge boost
by donating a painting which has raised thousands of pounds through a nationwide raffle.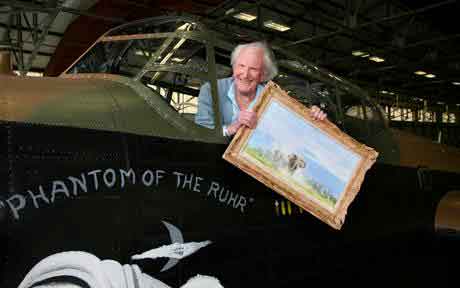 Artist David Shepherd with his painting of Elephants in front of Mount Kilimanjaro.
Elephants at Amboseli was raffled in aid of the appeal.
The newly-completed work, titled Elephants at Amboseli, represented a unique chance for one lucky winner to own an original work by a man who has brought pleasure to millions with his paintings of wildlife, aircraft and locomotives.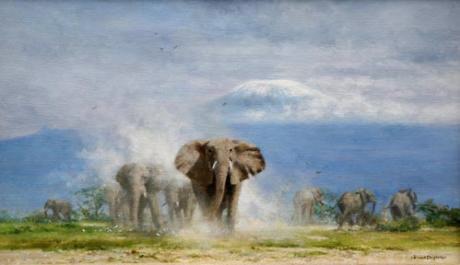 Tickets for the raffle went to the £2m Forgotten Heroes appeal for a long-overdue national memorial to the 55,000 aircrew
who died serving with Bomber Command during the Second World War.
Fight to save WW2 bomber base for the nation,
Mr Shepherd, who was made a CBE in 2008 for his services to charity and wildlife conservation, exhibited a rare exhibition of 50 of his paintings, at RAF Coningsby in Lincolnshire, headquarters of the Battle of Britain Memorial Flight, to raise more funds for the appeal. The appeal total currently stands at £1.1million,
Mr Shepherd said: ¨I´m delighted to be able to help the appeal because I owe so much to the RAF. They commissioned my very first painting of wildlife in 1960 and if it wasn´t for them, I might never have turned my hand to painting animals.¨
¨At the time I was known for painting aircraft and did a lot of work for the RAF, and they flew me to Nairobi, where the staff had clubbed together for a painting to hang in the mess. They said they didn´t want a picture of an aircraft, because they looked at aircraft all day long, and so I painted a rhinoceros chasing a Twin Pioneer aeroplane.¨ ¨A picture of it appeared in the local papers and people started clamouring for others, so that´s when my wildlife painting began.¨
Mr Shepherd, 77, offered to help the Forgotten Heroes appeal during a visit to RAF Coningsby last year, and after being asked if he might consider putting on an exhibition, generously offered to paint a new picture which could be raffled.
He said: ¨I feel very strongly about the campaign to build a memorial. I´m ashamed that in this country we don´t recognise heroes like these brave airmen, and it´s high time we did something about it.¨
As well as the original painting, which depicts elephants in front of a snow-capped Kilimanjaro, Mr Shepherd has donated 100 limited edition signed prints of another painting, F for Freddie Did Not Return, showing a squadron of bombers under attack.
The exhibition of his work, which included paintings from his private collection and covered subjects ranging from wildlife to aircraft, at RAF Coningsby in 2009, with the paintings was set amongst the BBMF´s Lancaster, Spitfire and Hurricanes.
Squadron Leader Al Pinner, Officer Commanding, BBMF, said;
¨We are deeply grateful to David for this absolutely fantastic contribution, and also for agreeing to stage an exhibition here.¨
Biography of wildlife artist, David Shepherd, CBE, FRSA, FRGS, OBE.
Internationally recognized as the world's best wildlife artist. David Shepherd has at all times felt that he had a duty in the form of conservation towards the world and the animals that inhabit our planet. In his lifetime, David Shepherd has painted and drawn many pictures, and is able to share his many tales and experiences with people internationally, often talking at charity dinners and prestigeous social events. His persona lends itself naturally to this cause, as he is a most approachable down-to-earth fellow who enjoys sharing his pleasure of art and his concern over the diminishing wildlife throughout the world. In his early days, he was 'thrown' into the creative world purely by chance, as he wasn't particularly keen about other college activities.
David Shepherd is commonly quoted as saying that upto his late teens his life was not very successful, as he always had an ambition to be a game warden in Africa. So after ending his schooling, David Shepherd left England with the concept of a career within the national parks of Africa. Unfortunately, he was promptly instructed that there was no place for him, and his childhood desires lay in ruins. Throughout school days, his foremost curiosity in art had been as a substitute for the compulsary games of rugby which left him with quite frightened.
Unable to understand what would possibly possess people to roll around a muddy rugby pitch and endure horrible injury, David Shepherd took refuge in the faculty artwork department where he produced a hideous picture of some birds, which he brings along with him to this present day when public speaking.
After his dissappointment at not been given the chance to be part of Kenya's game warden neighborhood, he managed to find a job in a neighborhood resort on the coast working within the reception for one pound per week. David Shepherd started to paint pictures of birds, and by chance managed to sell seven pictures at ten pounds a canvas, which allowed him to pay for his ticket back to England on the Union Castle steamship.
When back in England he saw two possibilities of career for himself. Either David Shepherd could try to make it as an artist, or drive a bus. After careful thought he decided the bus driver choice was by far the safest bet, as it was well-known that almost all artists had little cash or prospects. His father helped at this level and urged that if he actually needed to develop his artistic skills, he would want some training.
David Shepherd set off to the Slade school of fine art in London with his bird picture, unfortuinately he was told that he had no artistic ability and that instructing him would be pointless. Driving a London bus was beginning to appear the extra likely possibility, until by complete coincidence, he met an artist called Robin Goodwin who was regarded as a highly skilled marine artist. He never worked with apprentices, but luckily for David Shepherd, he agreed to see some of his work. The very subsequent day David Shepherd arrived at Robin Goodwin's studio in Chelsea with his 'bird' painting, and to David's sheer amazement Robin Goodwin agreed to help him. It is because of this artist that David achieved the creative staus that he enjoys in the present day, and has at all times a feeling of deep gratitude for the help he acquired from Robin Goodwin.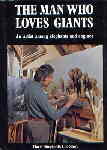 'The Man who
loves giants.'
Books
David Shepherd's first autobiographical book 'The Man Who Loves Giants' was published in 1976 which very quickly became a best seller. This was revised and updated in 1989 as subsequent editions were published. A second book illustrating his love for steam trains was published in 1984 'A Brush With Steam' and in 1985 'The Man and his Paintings' was the first comprehensive book showing a complete spectrum of David's work. 'An Artist in Conservation' was released in 1992 which illustrated some of Mr Shepherd's finest paintings. 'My Painting Life' and 'Only One World' were published in 1995 'Panting with David Shepherd, Unique Studio Secrets Revealed' was published in 2004
TV Documentaries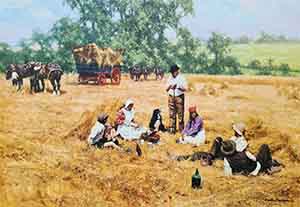 'The Lunchbreak.'

'The Man Who Loved Giants' was the title for this film of David Shepherd's life story produced in 1972 by the late James Stewart.
The documentary was shown worldwide.
'The Last Train to Mulobezi' tells an exciting story of the survival of an ancient locomotive and railway coach from the Zambezi
Sawmills Railway and their 12,000 mile journey back to England.
The train was given as a gift by Dr Kenneth Kaunda, the President of Zambia, and after raising enough money
through the sale of paintings in USA. A helicopter was bought and given to Zambia to help prevent poaching.
Thames TV produced a series of six half hour programmes titled 'In Search of Wildlife'
Illustrating the plight of endangered mammals throughout the world. These were later broadcast in the USA.
'Nature Watch' with Julian Pettifer began in 1990 and David Shepherd produced the first programme in the series.
Last but not least, David Shepherd has been the subject of the programme 'This is Your Life'.

David Shepherd Awards.


1971
Honorary Degree in Fine Arts by the Pratt Institute in New York.
1973
The Order of the Golden Ark by HRH The Prince of The Netherlands for his services to conservation.
1979
Member of Honour of the World Wide Fund for Nature
The Order of the British Empire for his services to wildlife conservation. O.B.E.
1986
Fellow of the Royal Society of Arts.
1988
President Kenneth Kaunda of Zambia awarded him with the Order of Distinguished Service.
was made a Fellow of the Royal Geographical Society
Honorary Doctorate of Science of Hatfield Polytechnic (now the University of Hertfordshire) in 1990.
1996
Officer (Brother) of the Order of St. John.
2004
Granted the Freedom of the City of London.
2008
Awarded a C.B.E. for services to charity and wildlife


The Artist and Conservationist today.
Constantly on the move, his work takes him tirelessly from one continent to another. Admired and respected by many, David Shepherd
is regarded as being the world's leading wildlife painter. His signed, limited edition prints can be seen in many homes
throughout the world and he is always on the move and enjoying his life to the fullest.
"I want to live to be 150. It will take that long to do everything I want to do. Unlike some people who perhaps lead a humdrum existence,
I run almost everywhere I go because I am so anxious to get on with the joy of what I am doing next."
Having celebrated his 70th birthday on 25th April 2001 with a fundraising dinner at the Natural History Museum,
which raised over £100,000 for's wildlife projects.
He has recently celebrated his 80th birthday with another successful fundraising dinner at the Natural History Museum,
attended by a host of celebrities and many admirers of his work.
David Shepherd now lives with his wife Avril in Sussex. His four daughters who all share his passion for conservation
and are involved in the work of various wildlife projects throughout the world..

One website of great interest, to collectors of watercolour paintings, will be that of the internationally renowned artist Sir William Russell Flint,
his career as one of the world's finest watercolourists has made his work of tremendous investment potential,
and the wonderful paintings of his model Cecilia often depicted in the french countryside, is simply incredible.



Visit the studio in Nottinghamshire, or arrange a private viewing of prints or original paintings in your home.

We will endeavour to better any quote and give you the finest possible service
99.9% of signed, limited editions shown below are in stock, although we usually have only one print of each title
For prices and information please call us 01623 799 309 or email administrator@davidshepherd.com


If you would like to visit the studio in Nottinghamshire, (Saturdays and Sundays are fine too) Please call 01623 799 309
We have a collection of over 500 David Shepherd signed limited edition prints and original paintings for sale.
A viewing can also be arranged at your home.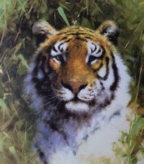 Signed, limited edition, prints and original paintings, drawings for sale.
Cornwater Fine Art specialises in David Shepherd paintings and limited edition prints.
30 years experience and a collection of hundreds of David Shepherd signed, limited edition prints
Studio open 24 hours a day, 7 days a week!
Viewing by appointment
administrator@davidshepherd.com

England 01623 799 309 or mobile 07974 371 255

All major credit/debit cards
We specialize in
signed prints
and original paintings and drawings by the world acclaimed artist L.S.Lowry.View
here
The demand for his work has now reached record highs, and due to the relatively few signed limited edition prints available,
they are proving to be an excellent investment, much greater than any current banking investments.
We stock hundreds of this artist's signed limited edition prints and always a fine selection of his original watercolour paintings.
view
Throughout his life Sir William Russell Flint has spent many years painting beautiful watercolour images of scenes in France,
in particular Dordogne and the Perigord, where this beautiful holiday house is to let
click
here
and offers complete tranquility and relaxation.
There are also a number of signed limited edition prints of paintings from Britanny, The Loire, Ardeche, Provence.
We have for sale several original paintings from the south west France, near to the beautiful towns of Brantome and Perigueux and also Languedoc
His work has now become regarded as some of the finest watercolour paintings in the world.
Back to
David Shepherd
prints for sale