---
Signature stamp
David Shepherd
CBE OBE FRSA FGRA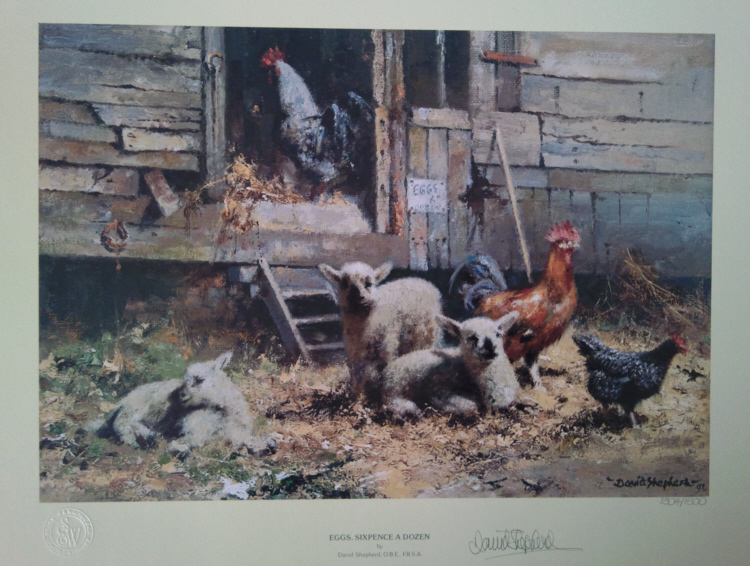 "Eggs Sixpence a Dozen"
Showing the pencil signature, edition numbering and the publisher's embossed stamp.
The personal signature of David Shepherd is clearly shown , off the image bottom right, together with a pencil numbering,
showing the edition to be 1500 and this particular number in the edition to be 504.
There is an embossed stamp off the image bottom left.
This is the publisher's stamp, Solomon and Whitehead.
and that there are only 1500 produced; each one signed and numbered.
In the early years of David Shepherd's work being published, the Fine Art Trade Guild would stamp the work.
This embossed stamp can be seen on many earlier editions.
However, the Fine Art Trade Guild only stamped editions upto 850, and later on David's work was so sought after that the edition numbers needed to be increased to 1500, and 2000 in some cases.
Cornwater Fine Art holds over five hundred signed limited edition prints by David Shepherd and a good collection of his original paintings.
He is well known for his African wildlife paintings, but is able to turn his hand to practically any subjects from portraits, landscaes, steam trains, aircraft.
The studio is open seven days a week, by appointment.