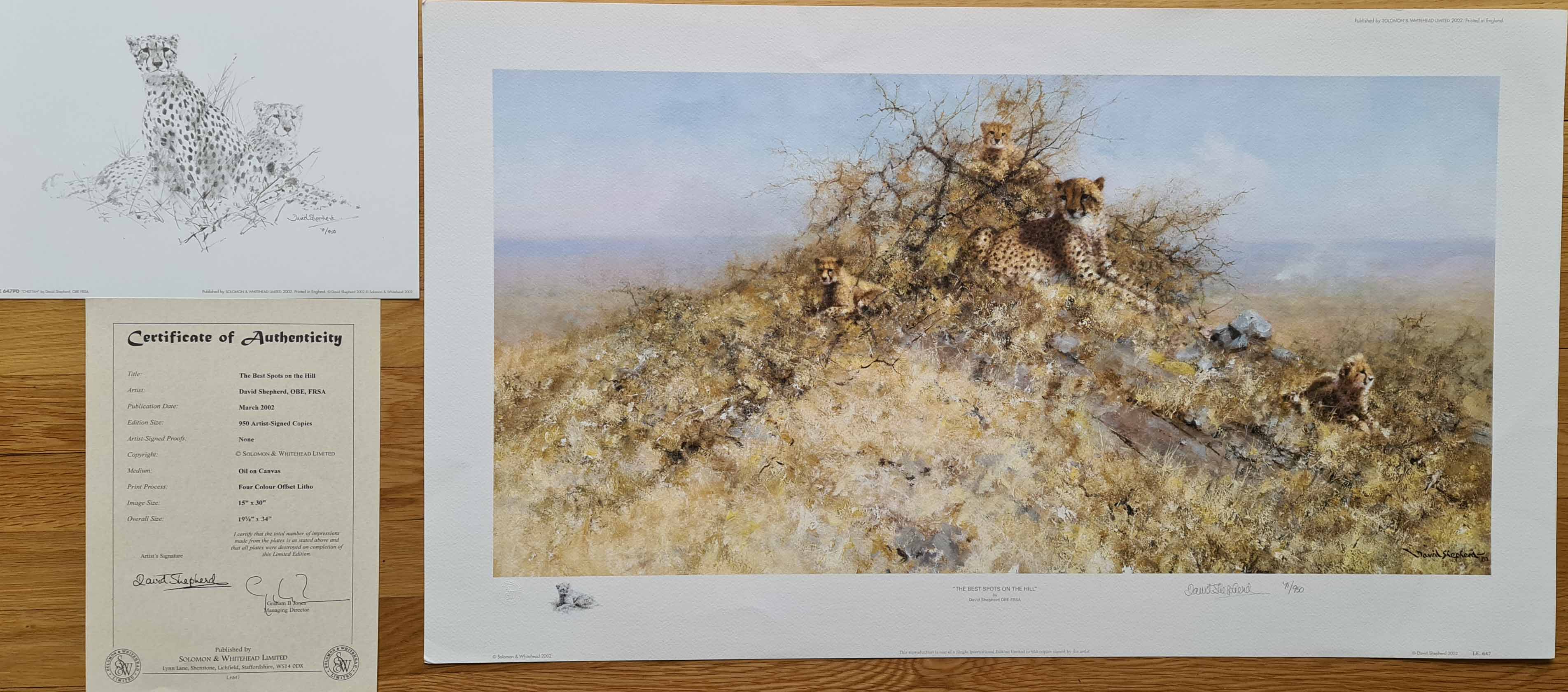 "Best spots on the hill"
Signed, limited edition print of 950
Date of publication 2002
Image Size 15" x 30"
Mint condition
Complete with accompanying sketch
Special price:- £ 195 including vat! Whilst stocks last.
We can also supply the work complete with french bound mount... (acid free, conservation quality)
Or framed complete with a range of frames to choose from in the studio, and a choice of
museum glass.
All well below retail gallery framing prices.
*Please note this is the copyrighted signed, limited edition, personally signed by David Shepherd; it is not a book illustration.*
1) Nearly all wild cheetahs can be found in sub-Saharan Africa, where they roam open, grassy savannah plains and open forests. A small population lives in northeastern Iran, although only a few dozen remain here.
2) These big catsí bodies grow to between 1.1m and 1.4m metres long, plus a tail measuring 65cm to 80cm. Their weight ranges from 34kg to 54kg, males being slightly heavier.
4) The fastest land animal in the world, a cheetah can reach 112km/h in just three seconds Ė thatís faster than a sports car accelerates!
administrator@davidshepherd.com
L.S.Lowry.View here
Sir William Russell Flint has spent many years painting beautiful watercolour images of scenes in France,
in particular Dordogne and the Perigord, where this beautiful holiday house is to let click here
Back to David Shepherd prints for sale.