"Is my picture a signed, limited edition or an original painting..?"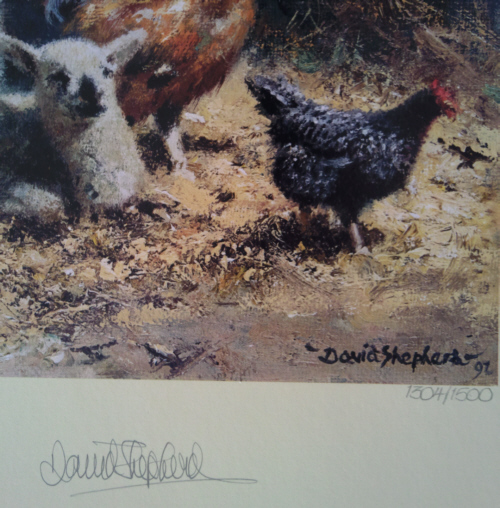 Most early poster prints were stuck onto board and varnished
to make it look lkike an original.
By closely examing the paper with a magnifying glass, a published print can be seen to be a series of dots.
It is not a common occurence, as the tv programmes would haveus believe, to find an original painting by a famous artist stored in the loft.
any more than you may find a large diamond or piece of valuable jewellry.
A signed, limited edition print, is signed just at the bottom of the picture, it can also have an embossed stamp, and/or numbering..
ie..
"Eggs sixpence a dozen"
It is important to note that the signature on the picture, is part of the printed picture.... and is therefoire not a personal signature..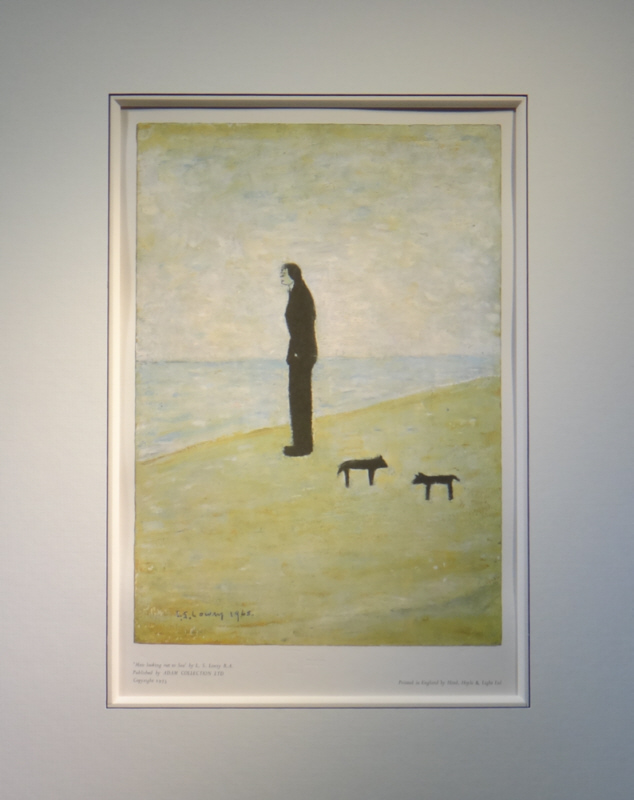 The Fine Art Trade Guild would always place their embossed stamp in the centre (just off the image at the bottom of the print) on all unsigned, limited edition prints
A large number of images by Sir William Russell Flint were published as calendar prints .. approx 14"x 18" image size...,
these are just decorative and have no secondary market value.
There are approximately a dozen or so poster prints by David Shepherd, the most common one being
'Wise old elephant'
Painted in the early 1960s... the printed signature on the image showing ...... David Shepherd '62
It is just possible to make out the embossed Fine Art Trade in the centre off the image at the bottom