The Clock mender's Cat
David Shepherd
CBE OBE FRSA FGRA
---
---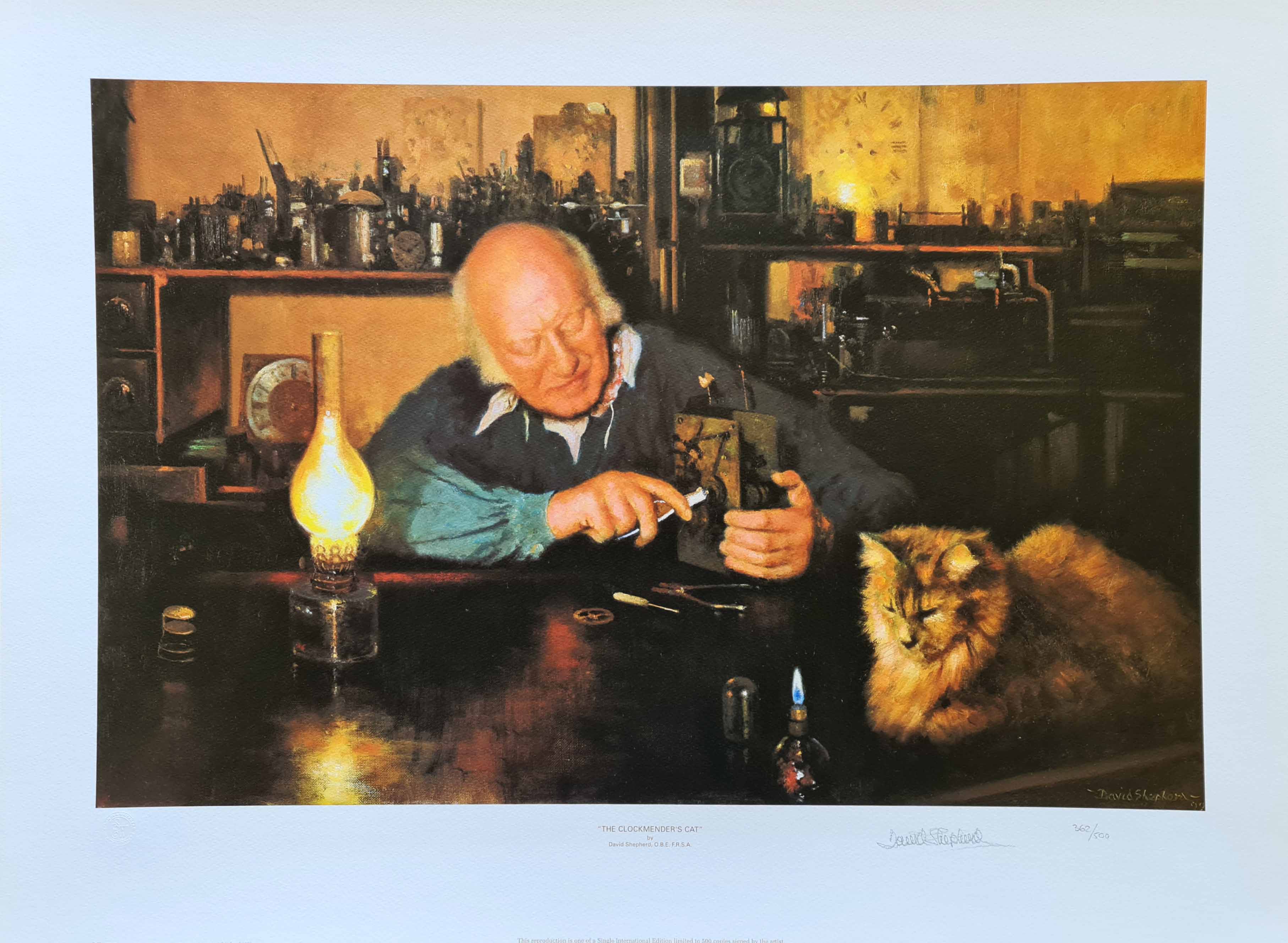 "The Clock Mender's Cat"
Signed Limited Edition
Date of publication 1999
Image Size 15.5" x 24"
© S & W © David Shepherd
We can supply "The Clockmender's Cat":-
Print only £ 95.. absolutely mint condition; never been framed
Special price:- £ 95 including vat! Whilst stocks last.
Or complete with french bound mount... (acid free, conservation quality)
Or framed complete with a range of frames to choose from in the studio, and a choice of museum glass.
All well below retail gallery framing prices.
A clockmaker is an artisan who makes and/or repairs clocks. Since almost all clocks are now factory-made, most modern clockmakers only repair clocks.
Modern clockmakers may be employed by jewellers, antique shops, and places devoted strictly to repairing clocks and watches.
Clockmakers must be able to read blueprints and instructions for numerous types of clocks and time pieces that vary from antique clocks to modern time pieces in order to fix and make clocks or watches.
The trade requires fine motor coordination as clockmakers must frequently work on devices with small gears and fine machinery
EMAIL:-
administrator@davidshepherd.com