Evening in the Luangwa
Signed limited edition print
---
---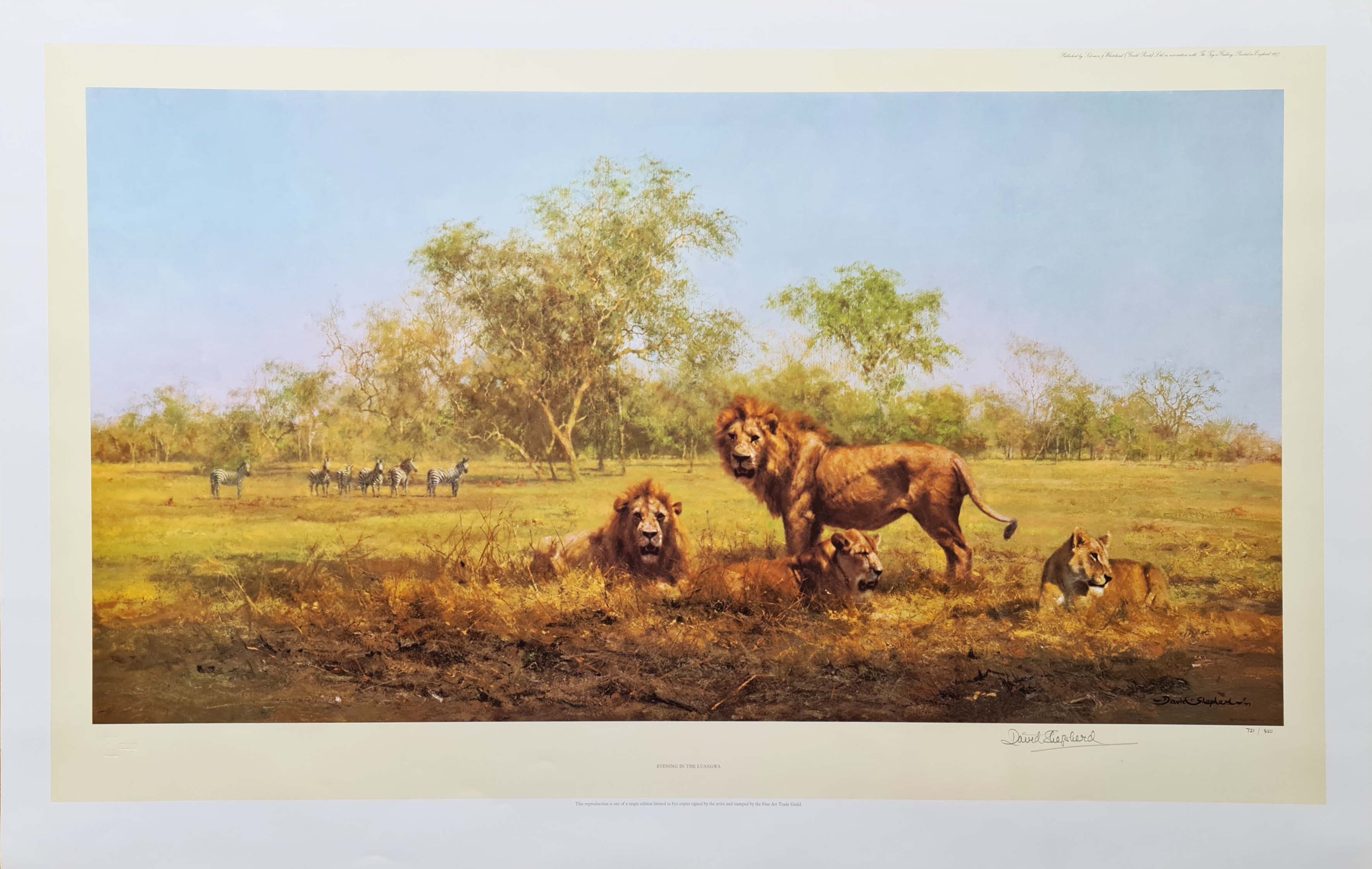 "Evening in the Luangwa
Signed, limited edition
Date of publication 1978
Image Size 18.5" x 37"
Mint condition
"Evening in the Luangwa" is a large painting of exceptional quality,
This copy is illustrated with a wash/line french bound mount.
Because of its flat, grassy plains and low woodlands, South Luangwa National Park is an ideal place to see lions on foot in Zambia.
Head to the park during the dry season (May to November), when you can glimpse these fierce felines congregating around permanent watering holes.
Zimbabwe has a relatively large population of lions with Hwange National Park, the biggest game reserve in the country, having about 500 lions.
However, lions are dotted across the country and cases of lions breaking loose and attacking people and cattle are many in Zimbabwe.
Nearly all wild lions live in Africa, below the Sahara Desert, but one small population exists around Gir Forest National Park in western India.
Lions in west and central Africa are more closely related to these Asiatic lions in India, than to those found in southern and east Africa.
30 years experience and a collection of hundreds of David Shepherd signed, limited edition prints in the UK!
Studio open 7 days a week!
Viewing by appointment
EMAIL:-
administrator@davidshepherd.com
signed prints
by the world acclaimed
artist L.S.
Lowry.
Sir William
Russell
Flint.
Back to
David Shepherd
prints for sale.