Evening of the elephant
David Shepherd
CBE OBE FRSA FGRA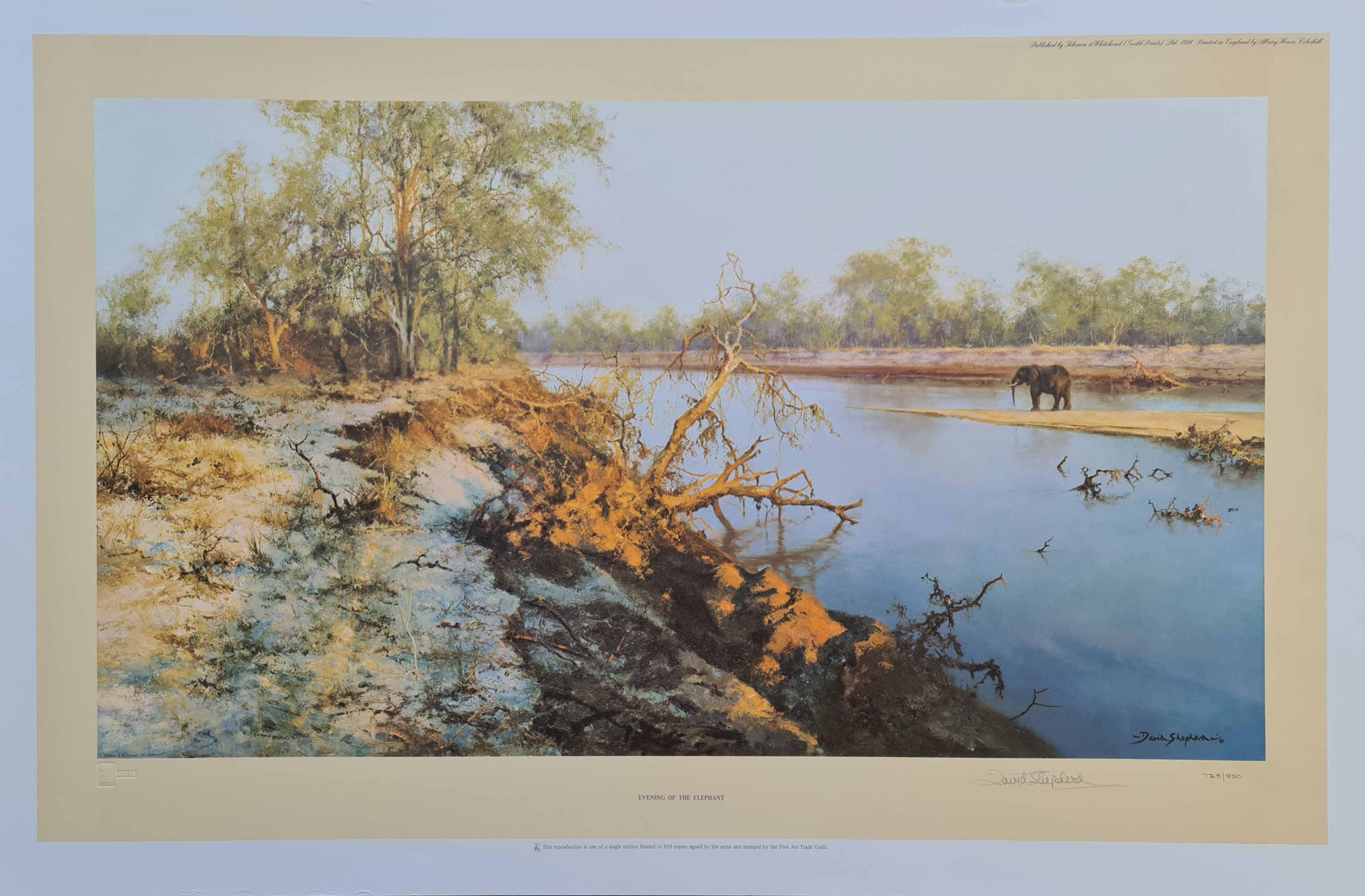 'Evening of the elephant'
Signed Limited Edition
mint condition
Date of publication 1981
Image Size 30" x 15"

Elephants in Eastern Africa have learned to travel at night and hide during the day to avoid poachers who are hunting tuskers into extinction, researchers reported Wednesday.
Normally elephants forage for food and migrate in daylight, while resting under cover of darkness.
But a sharp increase in illegal hunting driven by the global trade in ivory has forced the massive land mammals, against their nature, to upend their usual habits.
"As most poaching occurs during the daytime, their transition to nocturnal behavior appears to be a direct result of prevailing poaching levels,"
said Festus Ihwagi, a researcher at the University of Twente in The Netherlands.

If you would like to visit the studio in Nottinghamshire, (Saturdays and Sundays are fine too) Please call 01623 799 309
We have a collection of over 500 David Shepherd signed limited edition prints and original paintings for sale.

David Shepherd Signed Limited edition prints

30 years experience and a collection of hundreds of David Shepherd, limited editions!
Studio open, 7 days a week!
Viewing by appointment
EMAIL:-administrator@davidshepherd.com
Back to David Shepherd prints for sale.