Bat Eared Fox
Original Painting
David Shepherd
CBE OBE FRSA FGRA
---
---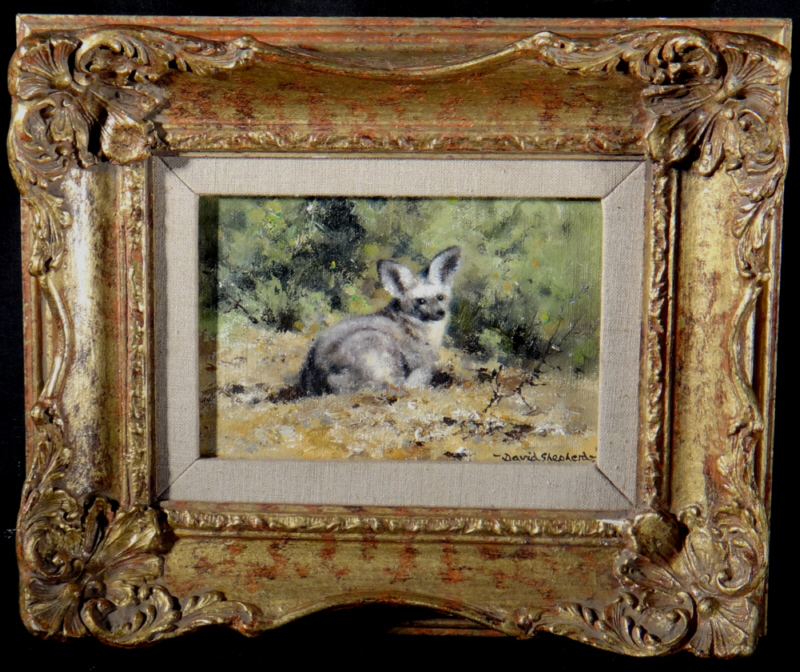 David Shepherd
British, 1931-2017
Bat Eared Fox, 1991
Signed David Shepherd and dated 91 (lr); signed David Shepherd and dated 1991 on backing paper
Oil on panel
4 3/4 x 6 1/2 inches (12.06 x 16.51 cm)
Provenance:
Tryon Gallery, London
C Estate of Romulo M. Prudente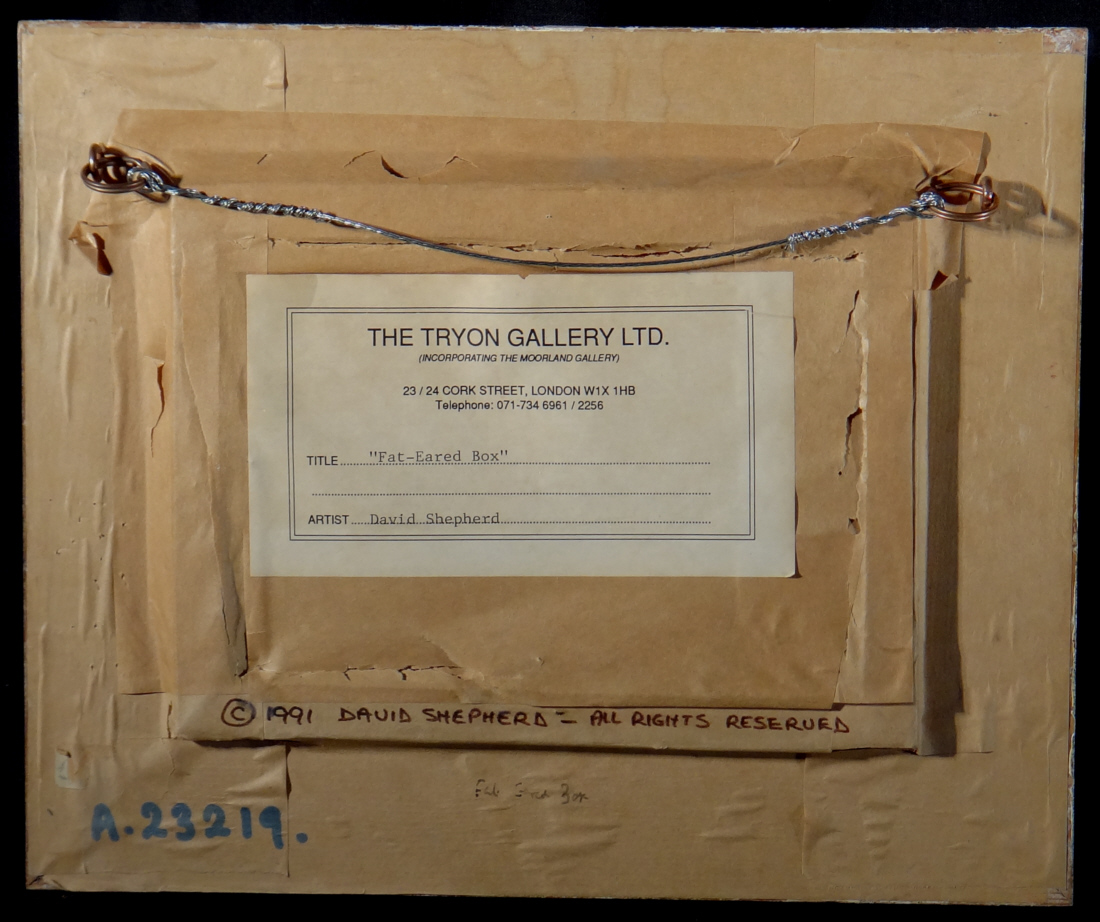 The bat-eared fox is a species of fox found on the African savanna.
It is the only extant species of the genus Otocyon and considered a basal canid species.
Fossil records indicate this canid first appeared during the middle Pleistocene.
It is named for its large ears, which have a role in thermoregulation.
They are also hunted for their pelts.
Other threats to the bat-eared fox include diseases such as rabies, canine parvovirus and canine distemper virus, as well as drought and habitat loss.
Back to
David Shepherd prints
for sale.