Gemsbok
David Shepherd
CBE OBE FRSA FGRA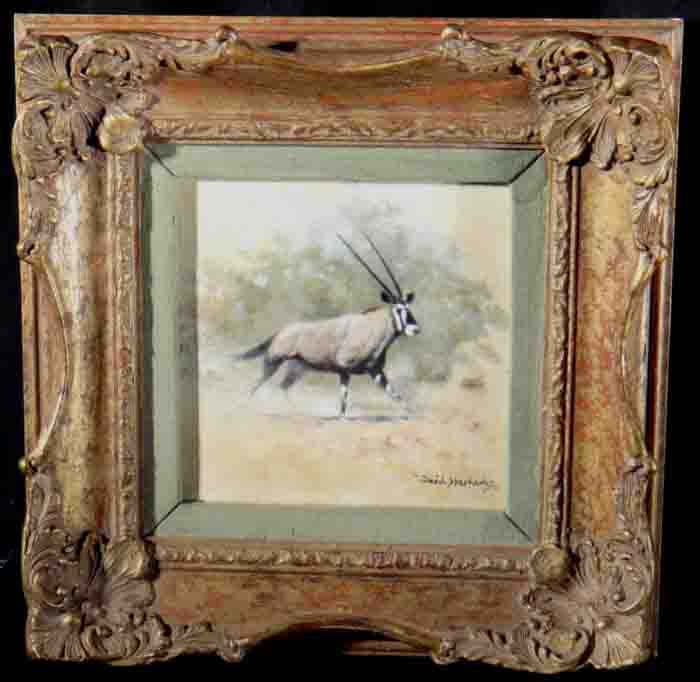 David Shepherd
British, 1931-2017
Gemsbok
Signed David Shepherd (lr)
Oil on canvas
6 x 6 inches (15.24 x 15.24 cm)
Provenance:
Tryon Gallery, London
C Estate of Romulo M. Prudente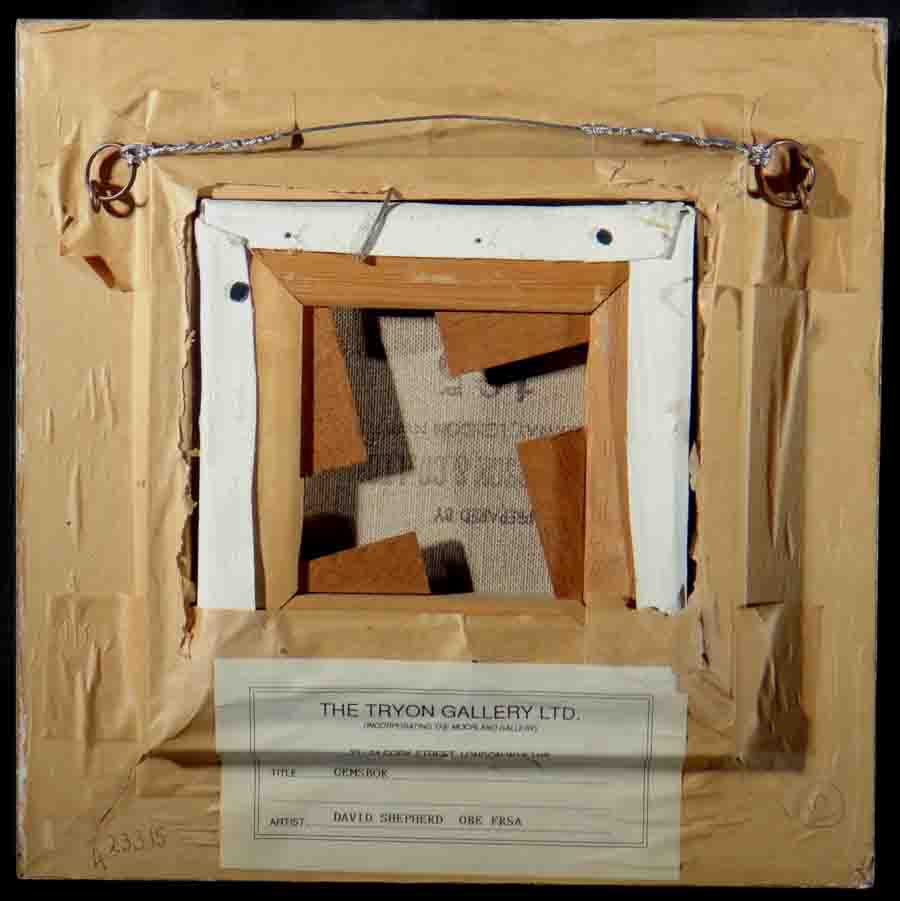 The gemsbok, gemsbuck or South African oryx is a large antelope in the genus Oryx.
It is native to the arid regions of Southern Africa, such as the Kalahari Desert.
Some authorities formerly included the East African oryx as a subspecies.
The gemsbok (Oryx/Gazelle) is the largest; it stands up to 138 cm (54 inches) tall and weighs 238 kg (524 pounds).
It also has the most striking coloration: gray-brown with contrasting black and white body and facial markings.
Studio open 7 days a week!
Viewing by appointment
Original paintings sold from various sources
EMAIL:-
administrator@davidshepherd.com
Back to
David Shepherd prints
for sale.