David Shepherd CBE FRSA FGRA (25 April 1931 - 19 September 2017)
'Baby Gorilla' Original Painting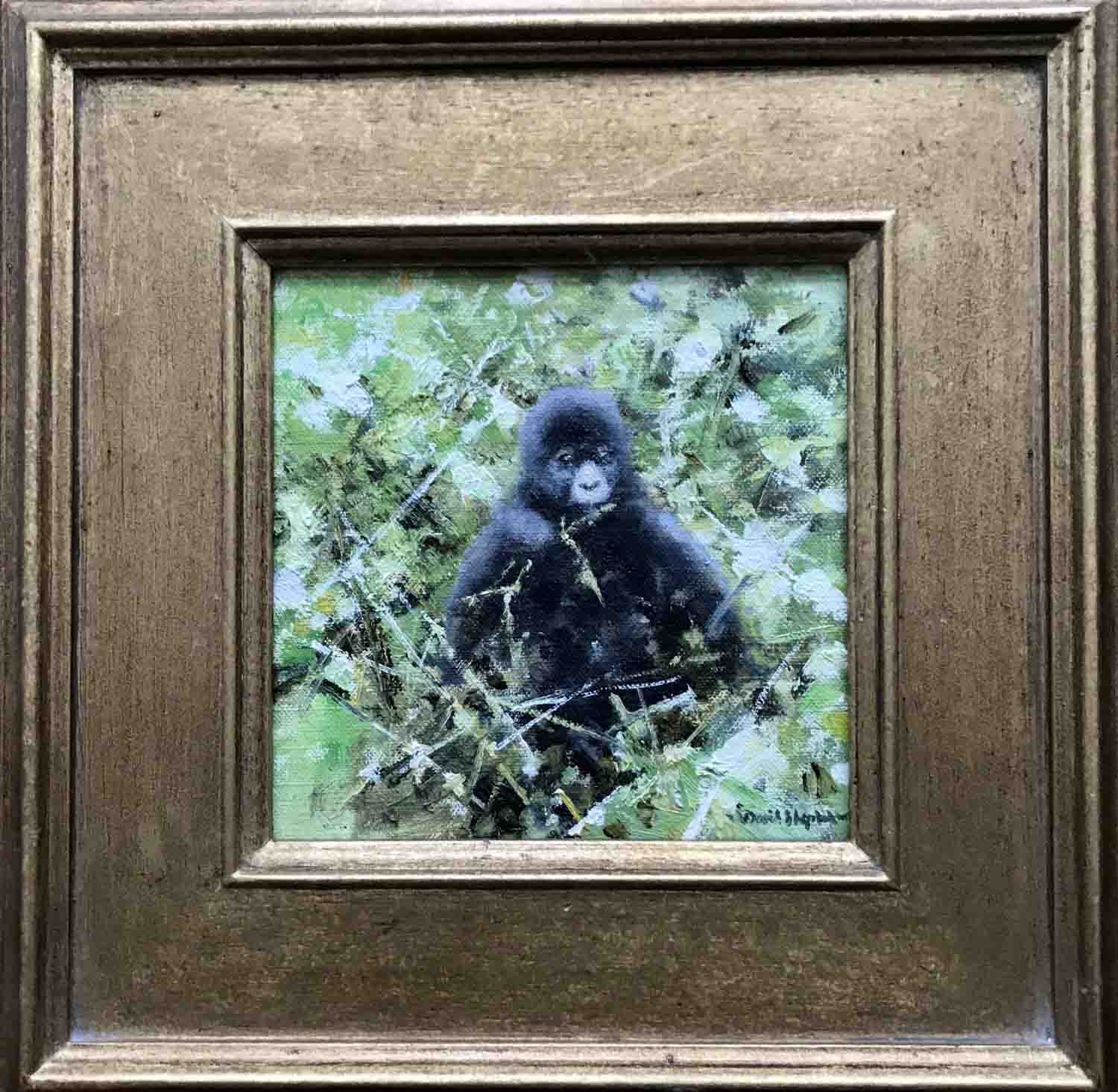 'Baby Gorilla'
Original Oil Painting on canvas
Image Size approx. 14 x 14cm.
Signed David Shepherd
Price, please call 01623 799 309.
Gorillas are ground-dwelling, predominantly herbivorous apes that inhabit the forest of central Sub-Saharan Africa.
The genus Gorilla is divided into two species: the eastern gorillas and the western gorillas, and either four or five subspecies.
They are the largest living primates.
administrator@davidshepherd.com
Cornwater Fine Art specialises in David Shepherd paintings and limited edition prints.
30 years experience specializing in David Shepherd's original paintings and signed, limited edition prints.
Visit the studio in Nottinghamshire, or arrange a private viewing of prints or original paintings in your home.
© David Shepherd
David Shepherd main page