Playtime
David Shepherd
CBE OBE FRSA FGRA
---
---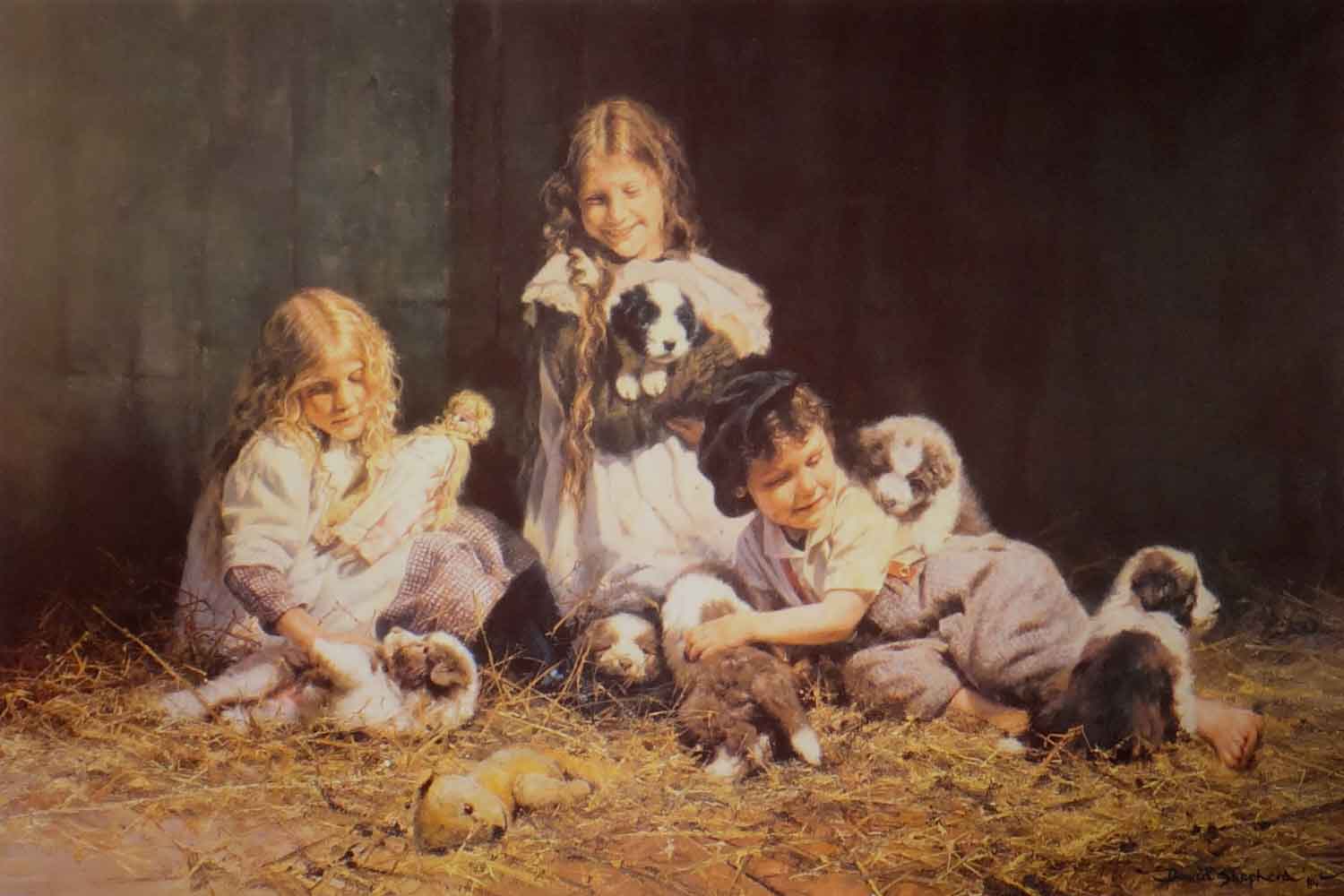 "Playtime"

Signed Limited Edition of 850

Date of publication 1984

Image Size 20" x 30"

Complete with wash/line french bound mount

This painting is set in the barn, where David's children are playing wit their toys, helped by Muffin's (bearded collie) pups.
Published in 1984, everyone has now grown up, with children of their own,
but such events will always hold special memories for the participants, and of course the artist.
It may be somewhat of an illusion, but it does appear that in the 1980s, and before,
times were less hurried and there was more time to enjoy the simple pleasures in life.
These days we all seem to rush around as quickly as possible, and to be as efficient as we can, in order to produce greater financial gain.
Perhaps we should take a step back and look exactly where we are taking ourselves.

Back to David Shepherd prints for sale.