Portrait painting
David Shepherd
CBE OBE FRSA FGRA
---
---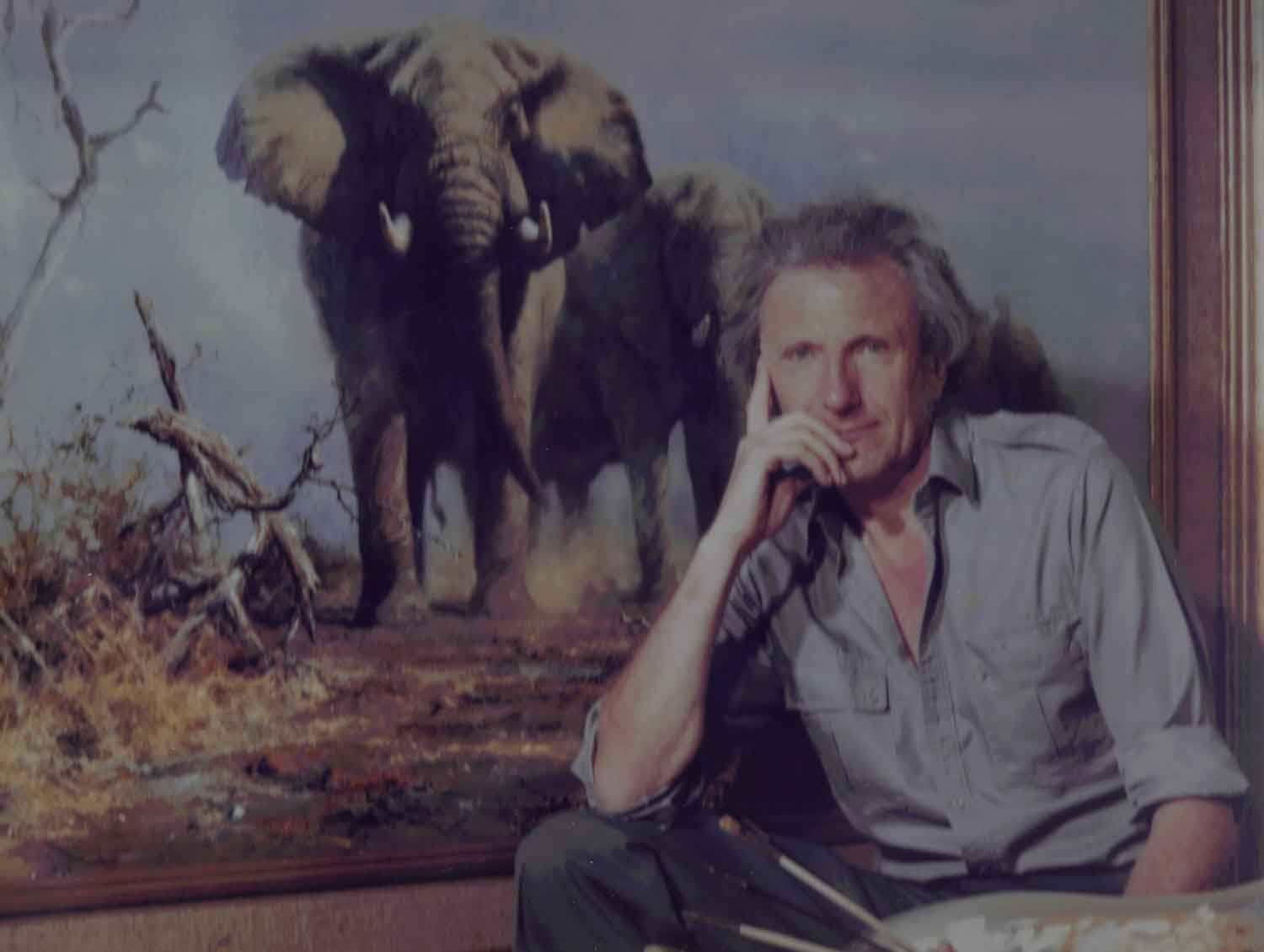 David Shepherd was born in Hendon, London, England.
As a child he lived in Totteridge, North London and he won a children's painting competition in a magazine called Nursery World when he was eight years old.
He then attended Stowe School in Buckinghamshire. Upon leaving school he travelled to Kenya with the hope of becoming a game warden, but was rejected as having "no talent whatsoever".
He returned to the UK but was rejected by the Slade School of Fine Art in London.
However, he was taken in by the artist Robin Goodwin who trained him for three years.
Shepherd became interested in conservation during an early expedition into the African bush, where he discovered a poisoned water hole with 255 dead zebra.
He had become an outspoken world-known campaigner, and devoted much of his time to this.
He was also a steam railway enthusiast, but said in a letter to the UK's The Railway Magazine, "you can always build another steam loco but you can't build another tiger."
One of his best known paintings, Tiger in The Sun, was painted in 1977. His paintings are not only prized by art collectors but have also raised huge sums for conservation.
His first major fund-raising success was a work titled Tiger Fire which raised £127,000 for Indira Gandhi's Operation Tiger in 1973.

Back to David Shepherd prints for sale.