Tiger cubs
David Shepherd
CBE OBE FRSA FGRA
---
---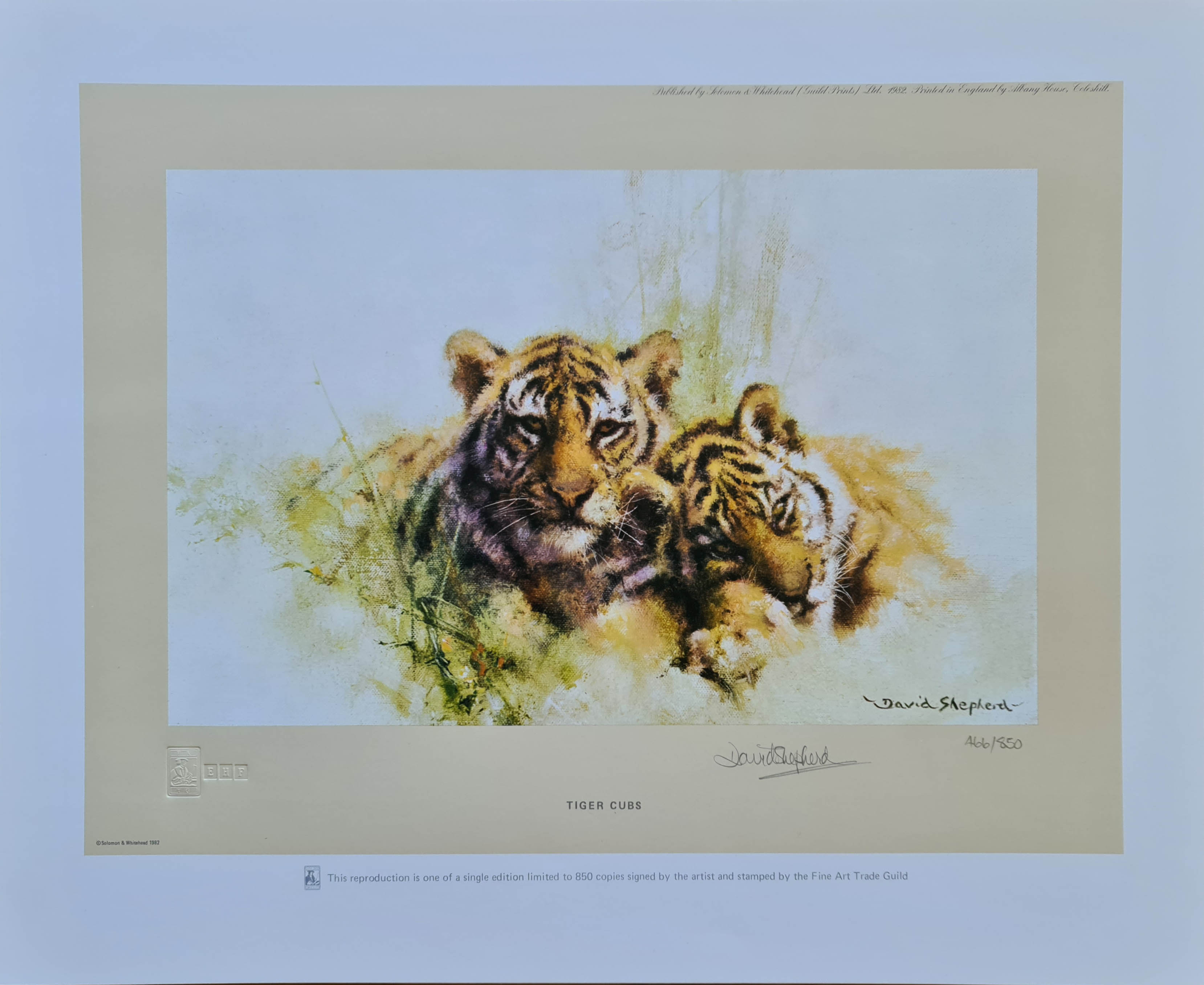 Tiger Cubs.
Signed Limited Edition print of 850
Date of publication:- 1982.
Image Size:- 6.5" x 10.5"
Stamped by the fine art trade guild.
Originally released as a pair with the Lion cubs.
This 1982 publication is quite rare to find in mint condition.
The inks and paper at that time were not as advanced as today, and unfortunately many have badly faded.
A beautiful painting of two Tiger cubs, this publication is now almost forty years old, and many in the edition have been lost or destroyed.
Behavior and Temperament. Tigers are large, strong, and dangerous cats.
Well before their first year, a tiger cub grows big enough to push down an adult human, and it's a very bad idea to wrestle with cubs.
Even their play bites can cause serious damage and kill a human.
Signed, limited edition, prints and original paintings, drawings for sale.
administrator@davidshepherd.com
Back to David Shepherd signed prints for sale