Tsavo Rhino
David Shepherd
CBE OBE FRSA FGRA
---
---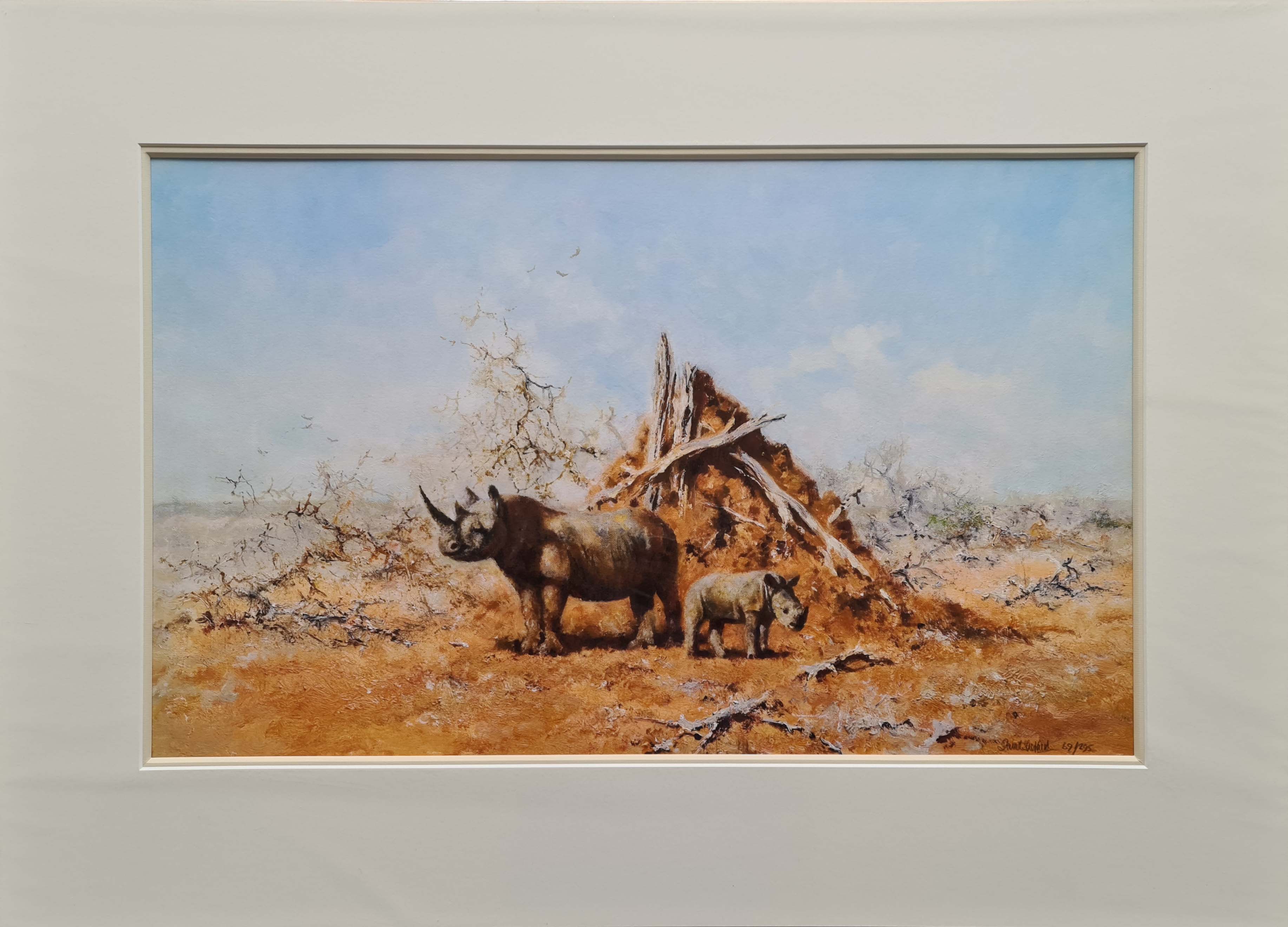 "Tsavo Rhino"
Edition of 295
Published 2006
Image Size 23" x 13.5" (59 x 34cm.)
Overall size with mount 30" x 21" (54 x 76cm.)
In the mid-20th century, Tsavo East National Park (TENP) used to be home to an estimated 2,000 Eastern black rhino (Diceros bicornis michaeli).
The last poaching crisis of the 1970s, 1980s and early 1990s knocked numbers down to virtually zero.
Rock-climbing is hugely popular in the Tsavo National Park thanks to Mudanda Rock in the east, and the sharp cliffs of Kitchwa Tembo in the west.
Resting climbers will find themselves eye-to-eye with soaring birds of prey, and on a clear day you'll be treated to magnificent views of snow-capped Kilimanjaro.
The clear waters of Mzima Springs attract crowds of hippos, crocodiles, and vervet monkeys, while the park at large is teeming with all manner of wildlife—including the illustrious Big 5.
© Solomon & Whitehead © David Shepherd