Water Vole
signed limited edition print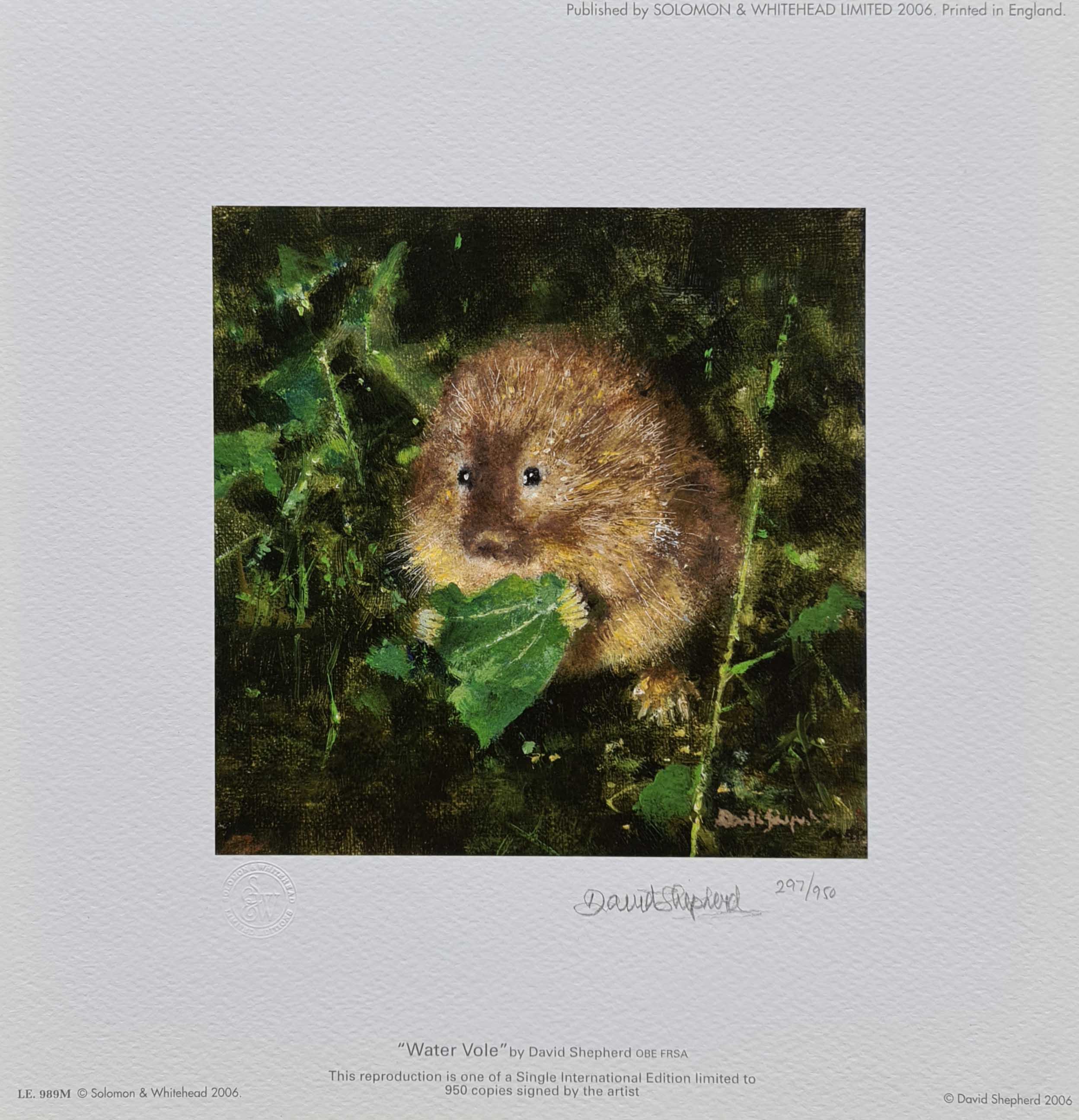 "The Water Vole"
Signed Limited Edition print
Published June 2006
Image Size:- 6" x 6"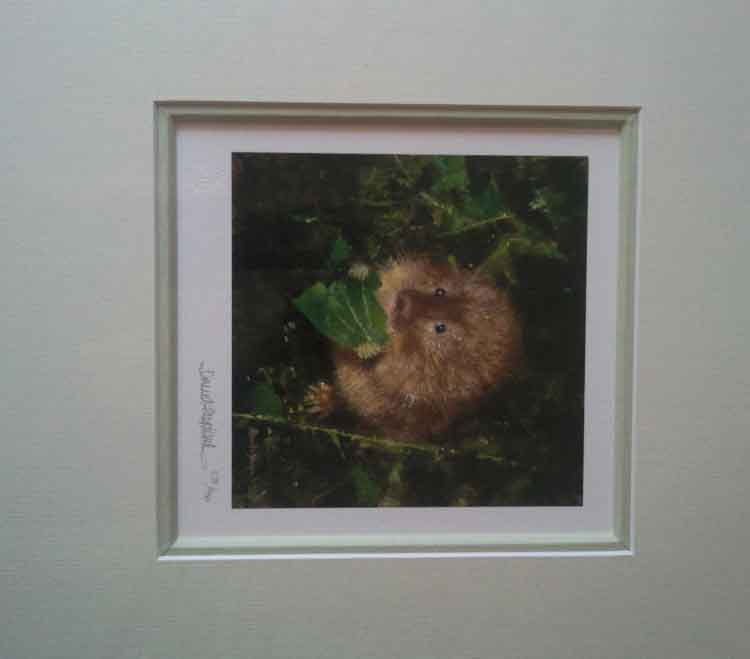 "So many of us must know this lovely animal from our childhood; it was of course Ratty in Kenneth Grahame's "The wind in the willows".
Now tragically, the water vole is one of this country's most endangered mammals"
A water vole named "Ratty" is a leading character in the 1908 children's book Wind in the Willows by Kenneth Grahame.
The locality used in the book is believed to be Moor Copse in Berkshire, England, and the character's name "Ratty"
has become widely associated with the species and their riverbank habitat,
as well as the misconception that they are a species of rat.
Back to
David Shepherd
prints for sale