The Welcome Storm
David Shepherd
CBE OBE FRSA FGRA
---
---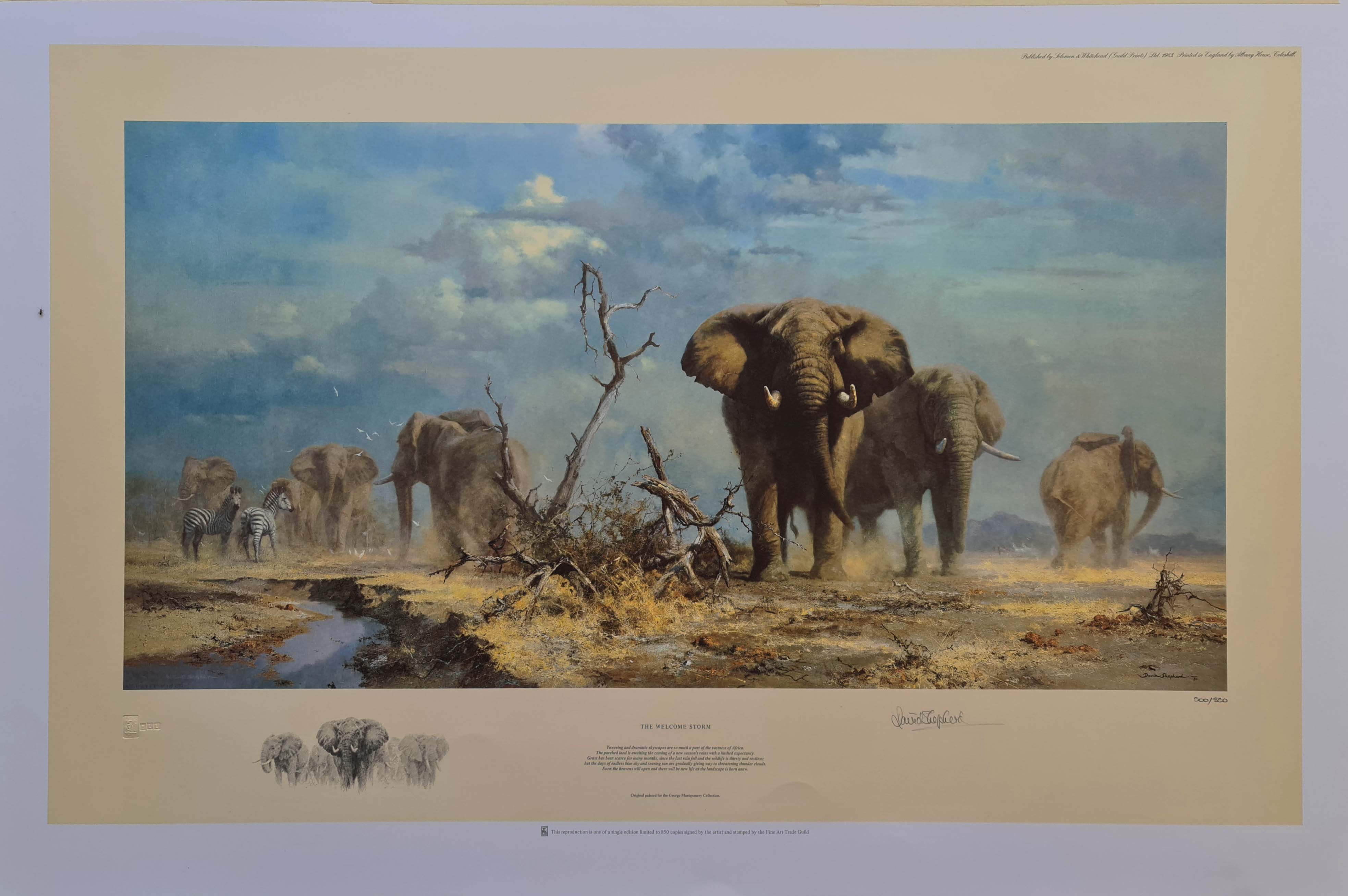 The Welcome Storm
Limited Edition print of 850, numbered and stamped by The Fine Art Trade Guild,
personally signed by David Shepherd
Published 1984
Image Size:- 14" x 30"
This print is one of the very few that has never been framed, and was kept in the publisher's archives,
The colours are mint, as of the day of publication, some 36 years ago.

administrator@davidshepherd.com

Storms in Africa can be quite dramatic, after a long period of very hot dry weather, the atmosphere changes as the heavy storm clouds approach.
and as the title suggests, it is a most welcome arrival to the area.
In January, 2021 Tropical Cyclone Eloise has hit Mozambique, bringing rain and powerful winds of around 130 kilometers per hour...
continuing to move towards Zimbabwe, Botswana and South Africa.
At least 31 tropical cyclones have affected Western Africa and its surrounding islands since records began in 1851.
The majority of the storms affect West Africa and Cape Verde islands during the months of August and September which are the active months of a typical Atlantic hurricane season.

Back to David Shepherd prints for sale.