Lioness and cubs (wildlife of the world)
David Shepherd
CBE OBE FRSA FGRA
---
---
"wildlife of the world" Signed, limited edition prints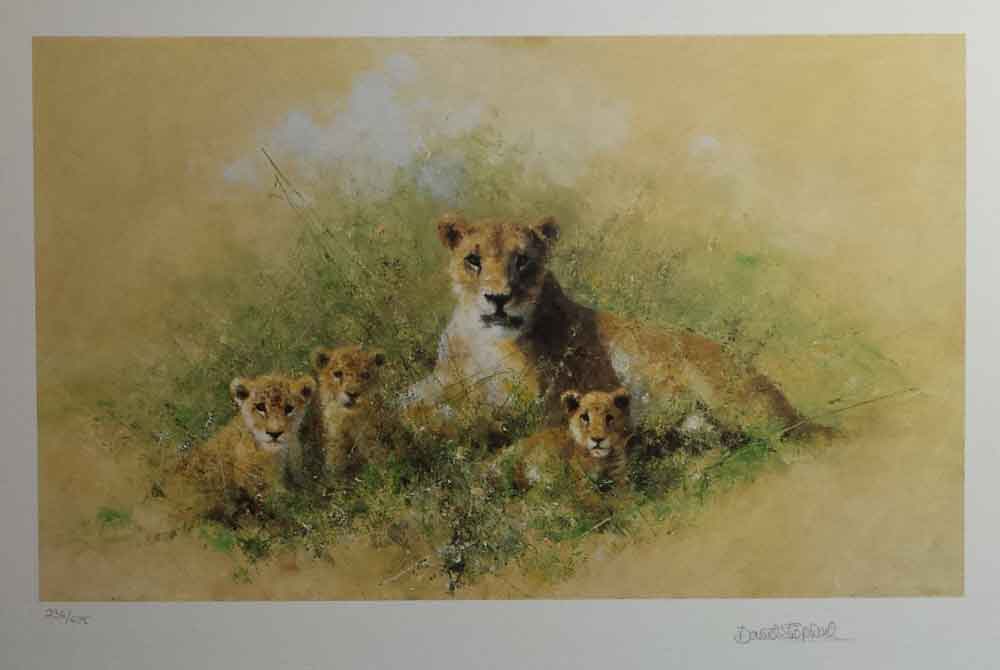 "Wildlife of the World
Lioness and Cubs
Boxed portfolio comprising 8 Signed, limited editions
Date of publication 1998-1999
Mint condition
"wildlife of the world"
Is a Lioness A female lion?
Image result for Lioness and lion Lions. The head of the family is the pride male.
He's the king of the pride and it's his job to protect the female lions, called lionesses and their young cubs.
30 years experience and a collection of hundreds of David Shepherd signed, limited edition prints in the UK!
Studio open 24 hours a day, 7 days a week!
Viewing by appointment
EMAIL:-administrator@davidshepherd.com
Lowry.
Russell Flint
Back to David Shepherd signed prints for sale.