Cheetah at Rest
Paul James
---
---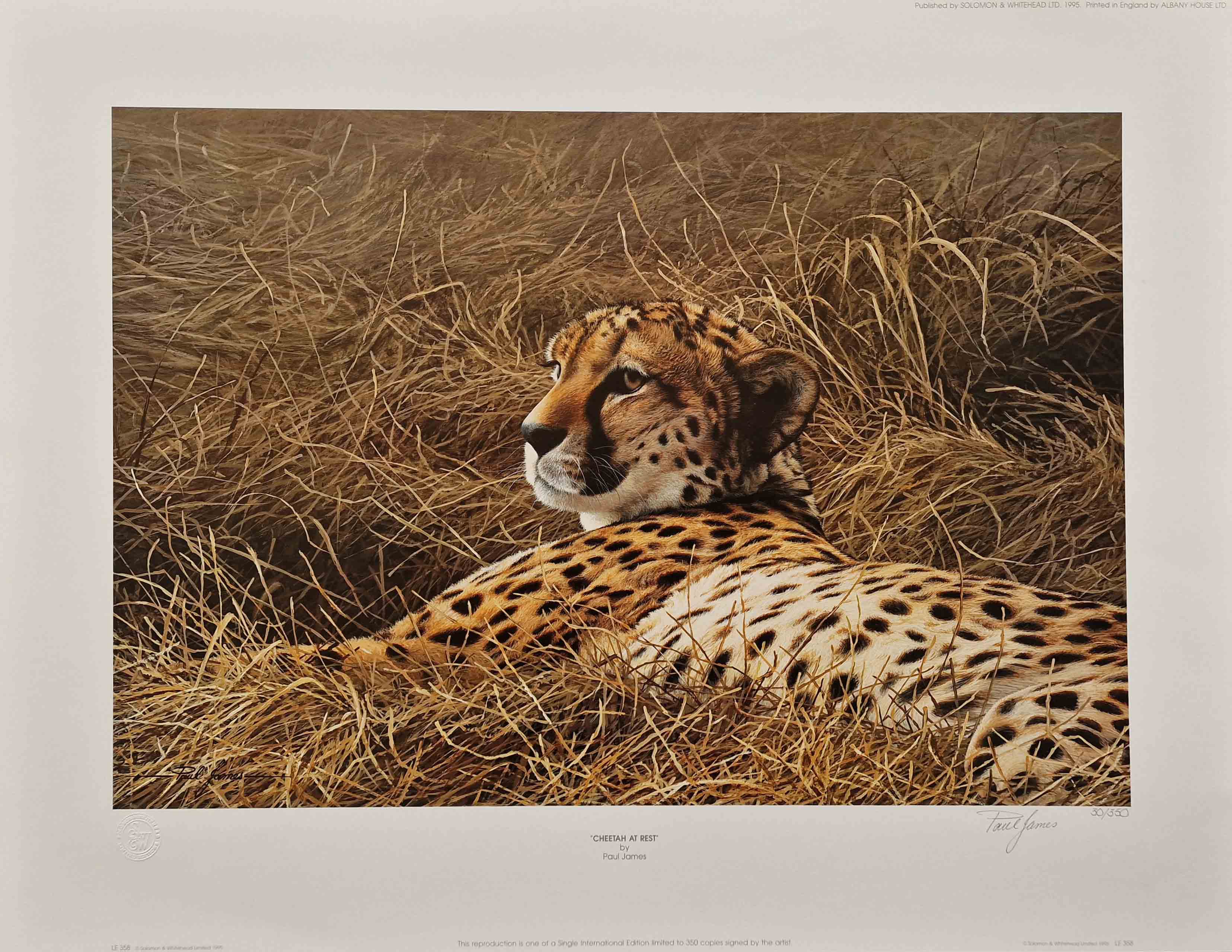 Cheetah at Rest
Paul James
Limited Edition of 350
Date of publication 1995
Image Size:- 18" x 12" (36 x 30cm).
£ 95

We have two of this edition .. never been framed in its original folder
A very sought after image , and virtually unobtainable.
The cheetah occurs in a variety of habitats such as savannahs in the Serengeti, arid mountain ranges in the Sahara and hilly desert terrain in Iran.
The cheetah is threatened by several factors such as habitat loss, conflict with humans, poaching and high susceptibility to diseases.
Historically ranging throughout most of Sub-Saharan Africa and extending eastward into the Middle East and to central India,
the cheetah is now distributed mainly in small, fragmented populations in central Iran and southern, eastern and northwestern Africa.
In 2016, the global cheetah population was estimated at 7,100 individuals in the wild; it is listed as Vulnerable on the IUCN Red List.
In the past, cheetahs were tamed and trained for hunting ungulates. They have been widely depicted in art, literature, advertising, and animation.
administrator@davidshepherd.com
Back to
David Shepherd
prints for sale.