royal horse artillery
Ken Howard
---
---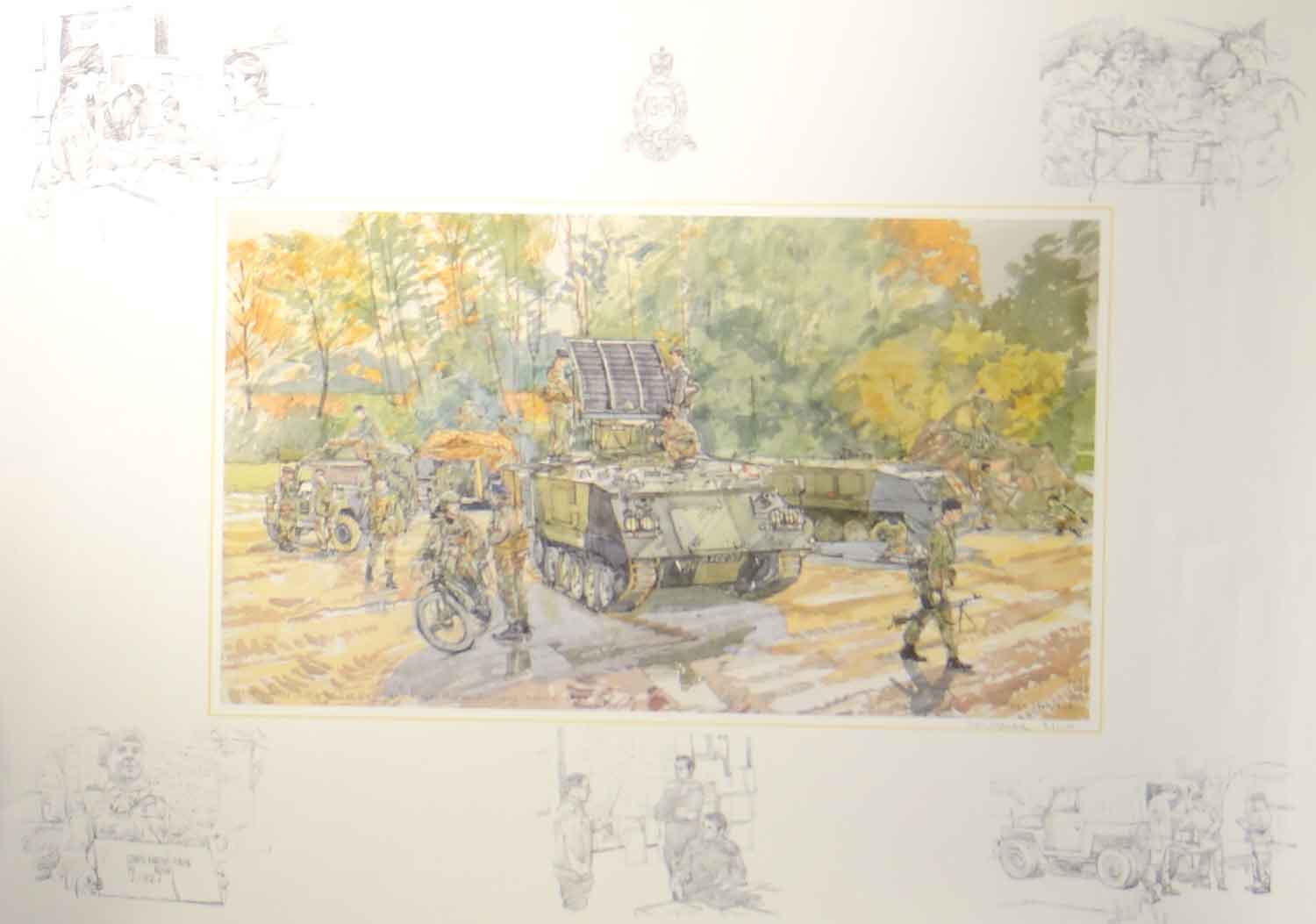 Headquarters Battery
Royal Horse Artillery, Hohne, 1984
28th February, 1991
Signed limited edition print of 100 by Ken Howard
Image size 25" x 18"
The regiment was formed as 5th Brigade Royal Horse Artillery in March 1901 and was renamed 1st Brigade Royal Horse Artillery in October 1906.
It served in Iraq in 1920, returned to the Uk in 1923 and served in Egypt in 1931, before returning to the UK again in 1936.
It was renamed 1st Regiment Royal Horse Artillery on 1 May 1938.
In 1939, 1 RHA was part of 51st (Highland) Infantry Division, and fought at Saint Valery. The Regiment was captured after severe fighting, but some batteries managed to escape after the Battle of Dunkirk.
The Regiment reformed and was deployed to Northern Africa in late 1940. The Regiment then arrived with the Middle East Command in October 1940 and took a large part in Wavell's Campaign which opened on 9 December 1940.
The most notable actions were those during the Siege of Tobruk and all the batteries fought during the fierce fighting just before El Alamein and then the First and Second Battles of El Alamein itself.
1 RHA then joined 10 Armd Division in Aleppo and spent the next year training all over Syria, Palestine and the Suez Canal Zone.
1 RHA then landed in Italy from Palestine in May 1944 at Taranto, and were in action south of Rome on 15 May 1944 and thereafter played a full part in the remainder of the Italian Campaign and finished the war in Italy.