Young Eland
David Shepherd
CBE OBE FRSA FGRA
---
---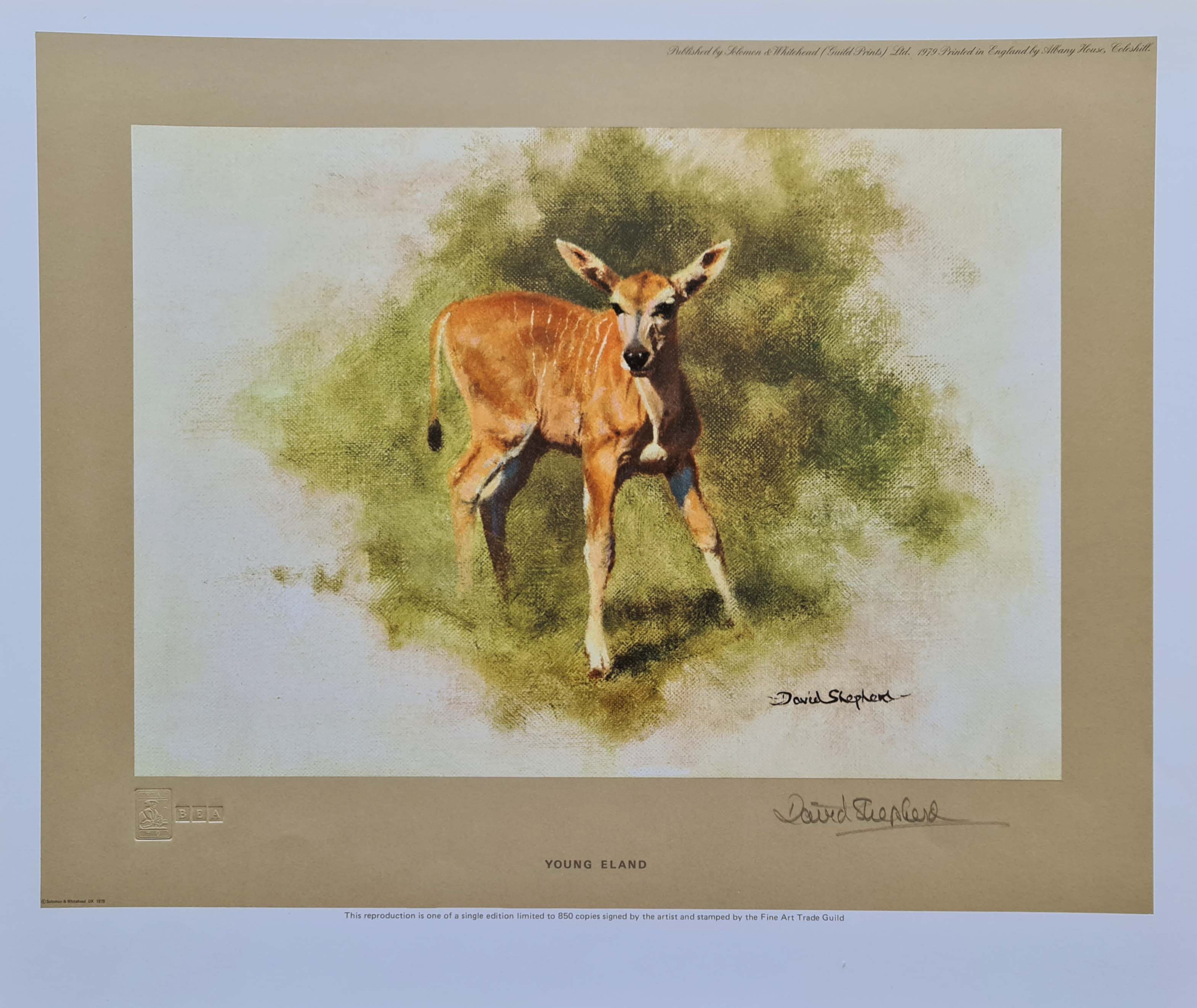 Young Eland
Image size 12" x 10"
Signed Limited Edition of 850
Stamped by the Fine Art Trade Guild
Published 1980
Image Size:-
In stock:- please call for price
The common eland (Taurotragus oryx), also known as the southern eland or eland antelope, is a savannah and plains antelope found in East and Southern Africa.
It is a species of the family Bovidae and genus Taurotragus.
An adult male is around 1.6 metres tall at the shoulder, females are 20 centimetres shorter and can weigh up to 942 kg with an average of 500–600 kg , 340–445 kg for females.
It is the second largest antelope in the world, being slightly smaller on average than the giant eland.
Signed, limited edition, prints and original paintings, drawings for sale.
30 years experience and a collection of hundreds of David Shepherd signed, limited edition prints in the UK!
Studio open, 7 days a week!
Viewing by appointment
Sir William
Russell
Flint.
We stock hundreds of this artist's signed limited edition prints and always a fine selection of his original watercolour paintings.
prints
and paintings by David Shepherd