Silkscreens
signed limited edition prints
David Shepherd
CBE OBE FRSA FGRA
---
---
One silkscreen was published each year as part of the David Shepherd 'Gold Collection'
Due to the lengthy 'hands-on' process of producing a silkscreen print, these titles were published in small numbers
The colours were applied separately, sometimes 30-40 times until complete, and as a result, no two silkscreen prints of the same title are identical.
Silkscreens are generally regarded as between an original painting and a signed limited edition print.
Click on image for details & to ENLARGE
* indicates Special offers.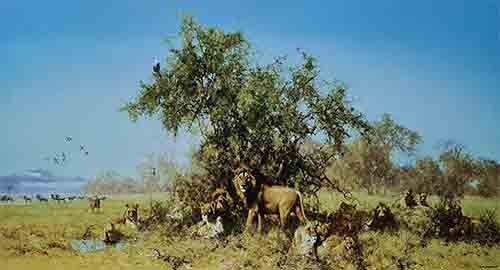 Africa Silkscreen
Signed limited edition silkscreen print 1993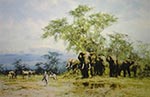 Amboseli
Signed limited edition print 1994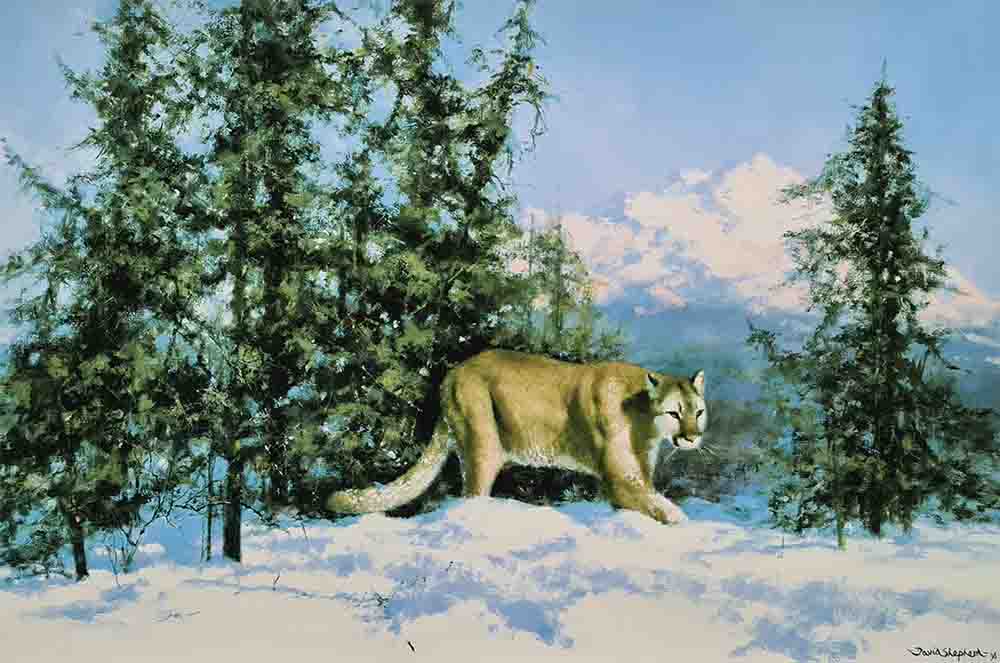 Mountain Lion silkscreen
Signed limited edition print 1996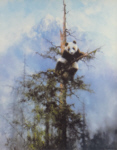 Last Refuge
Silkscreen print 1995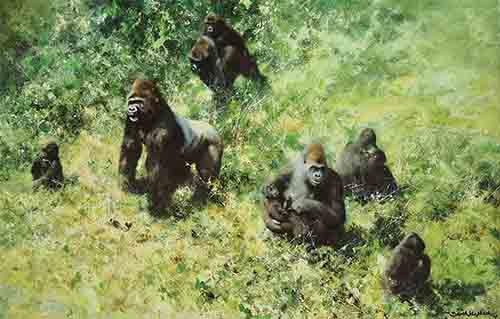 Lowland Gorillas
Silkscreen 1997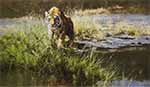 Bandipur Tiger
Signed limited edition silkscreen 1998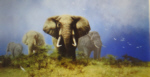 Storm over Africa
Silkscreen 1999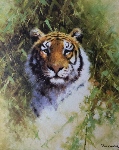 Portrait of a Tiger
silkscreen 2000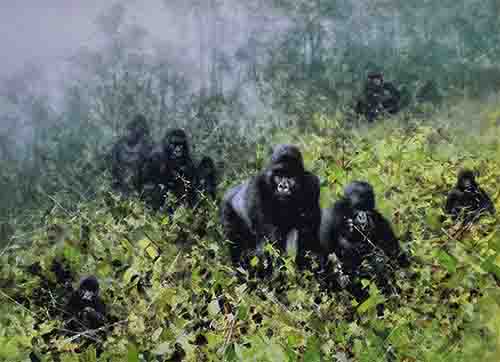 In the Mists of Rwanda *
Signed limited edition silkscreen print 2004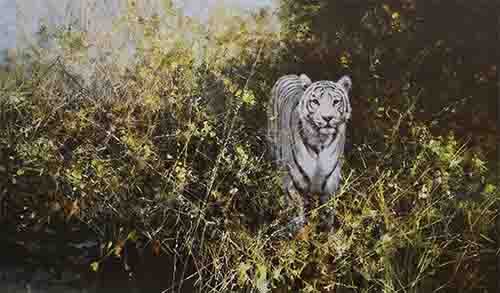 White Tiger of Rewa
Signed limited edition silkscreen print 2001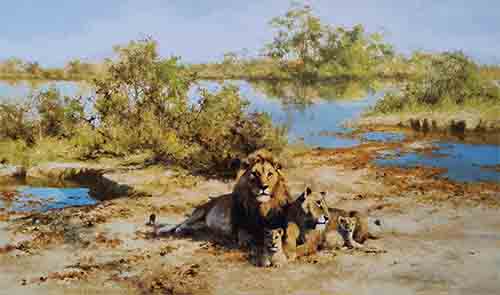 In the cool of evening *
silkscreen 2002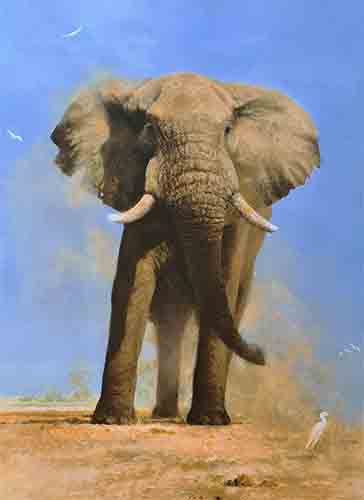 My Savuti Friend silkscreen *
Signed limited edition print 2003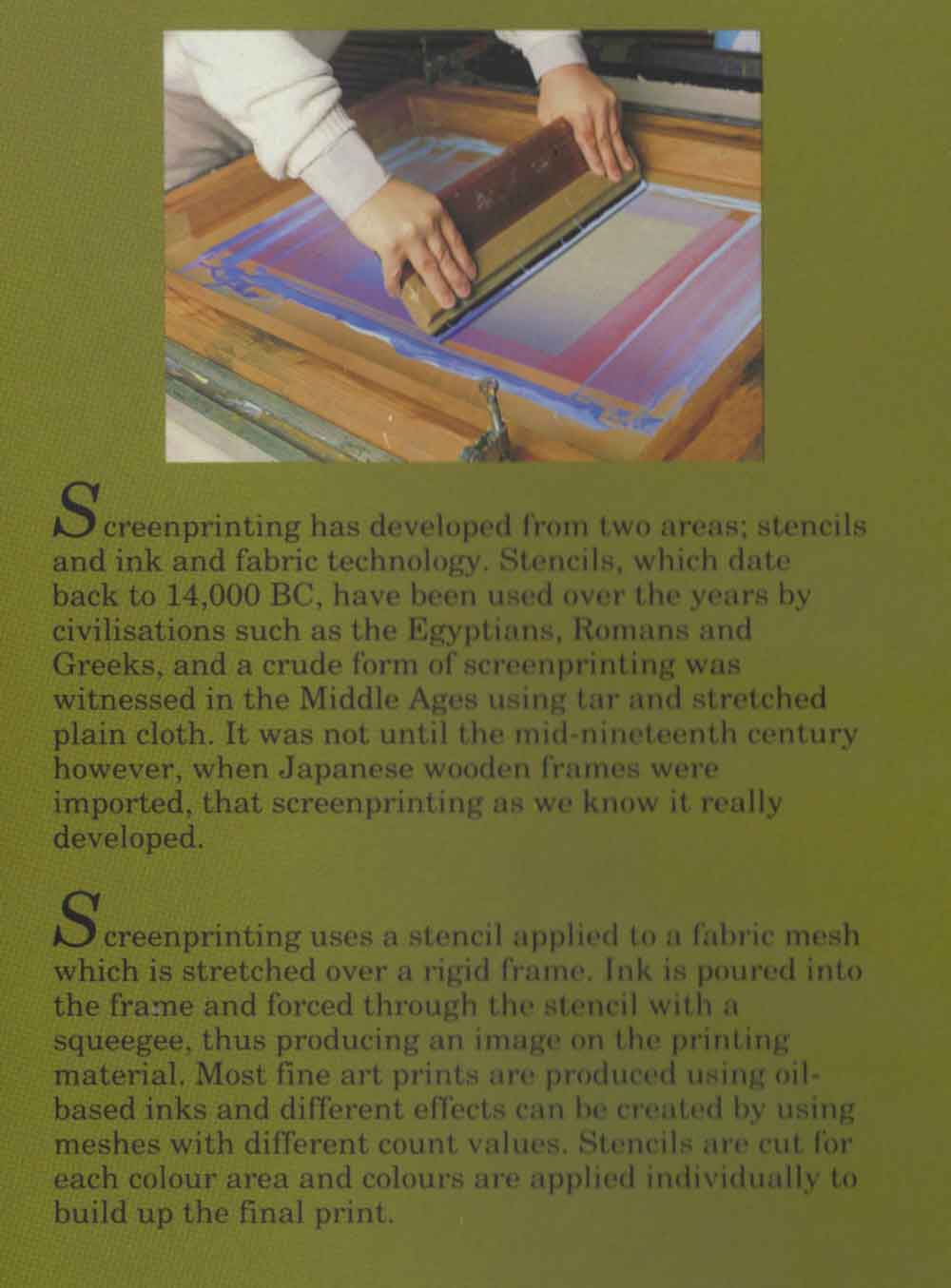 © David Shepherd
Screen printing is a printing technique where a mesh is used to transfer ink onto a substrate, except in areas made impermeable to the ink by a blocking stencil.
A blade or squeegee is moved across the screen to fill the open mesh apertures with ink, and a reverse stroke then causes the screen to touch the substrate momentarily along a line of contact.
This causes the ink to wet the substrate and be pulled out of the mesh apertures as the screen springs back after the blade has passed.
One colour is printed at a time, so several screens can be used to produce a multi-coloured image or design.
In 1992, David began a series called the 'Gold Editions' which were high quality produced silkscreen prints, giving much deeper and richer colours
than a usual photo lithograph print. Published on high quality water colour paper and a low edition run of between 200 to 495 prints.
One silkscreen was published each year from 1992 begining with 'Cheetah'
Africa 1993
Amboseli 1994
The Last Refuge 1995
Mountain Lion 1996
Leopards 1997
The Bandipur Tiger 1998
Storm over Africa 1999
Indian Summer 2000
Portrait of a Tiger (for the millenium)2000
The White Tiger of Rewa 2001
In the cool of Evening 2002
The silkscreen prints have always been in great demand, and are regarded as between signed limited edition prints and an original paintings.
signed prints
and original paintings and drawings by the world acclaimed artist
L.S.Lowry
.
Sir William Russell
Flint
.
© S & W signed, limited edition print publishers ©
David Shepherd prints
If you would like to visit the studio in Nottinghamshire, (Saturdays and Sundays are fine too) Please call 01623 799 309 We have a collection of over 500 David Shepherd signed limited edition prints and original paintings for sale. A viewing can also be arranged at your home.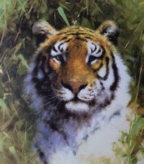 30 years experience and a collection of hundreds of David Shepherd, limited editions!
Studio open 7 days a week!
Viewing by appointment
Original paintings sold from various sources
EMAIL:-
administrator@davidshepherd.com
Back to
David Shepherd prints
for sale