David Shepherd
Signed, limited edition, prints, originals, paintings, drawings
---
---


All the prints we sell are copyrighted limited editions, signed personally and authorized by David Shepherd, and stamped by The Fine Art Trade Guild or the publisher, Solomon and Whitehead. (Beware imitations or decorative book illustrations.)

Testimonials
"I have known David Tatham for about two years, and have bought several oil paintings, lithographs and prints from him.
The service he provides has always been excellent - reliable, efficient and very accommodating.
The art world can be an extremely daunting place, and I find it reassuring knowing I can trust and rely on someone as knowledgeable and experienced as David for help and advice.
I thoroughly recommend his services, and also a visit to the delightful Cornwater Fine Art Gallery."
A.D-S., London

"A very nice & professional business you have, & your sales manner was great."

D.Y. Cheshire
David Shepherd art,
500+ signed prints.
Over 30 years experience.
"A thoroughly proffessional service, David's knowledge of Lowry, Shepherd, and other artists is second to none, I will definately use his service again".....
M H Lincs.
"The David Shepherd print is PERFECT!! Absolutely perfect! I cannot thank you enough." L.D. , Tennessee USA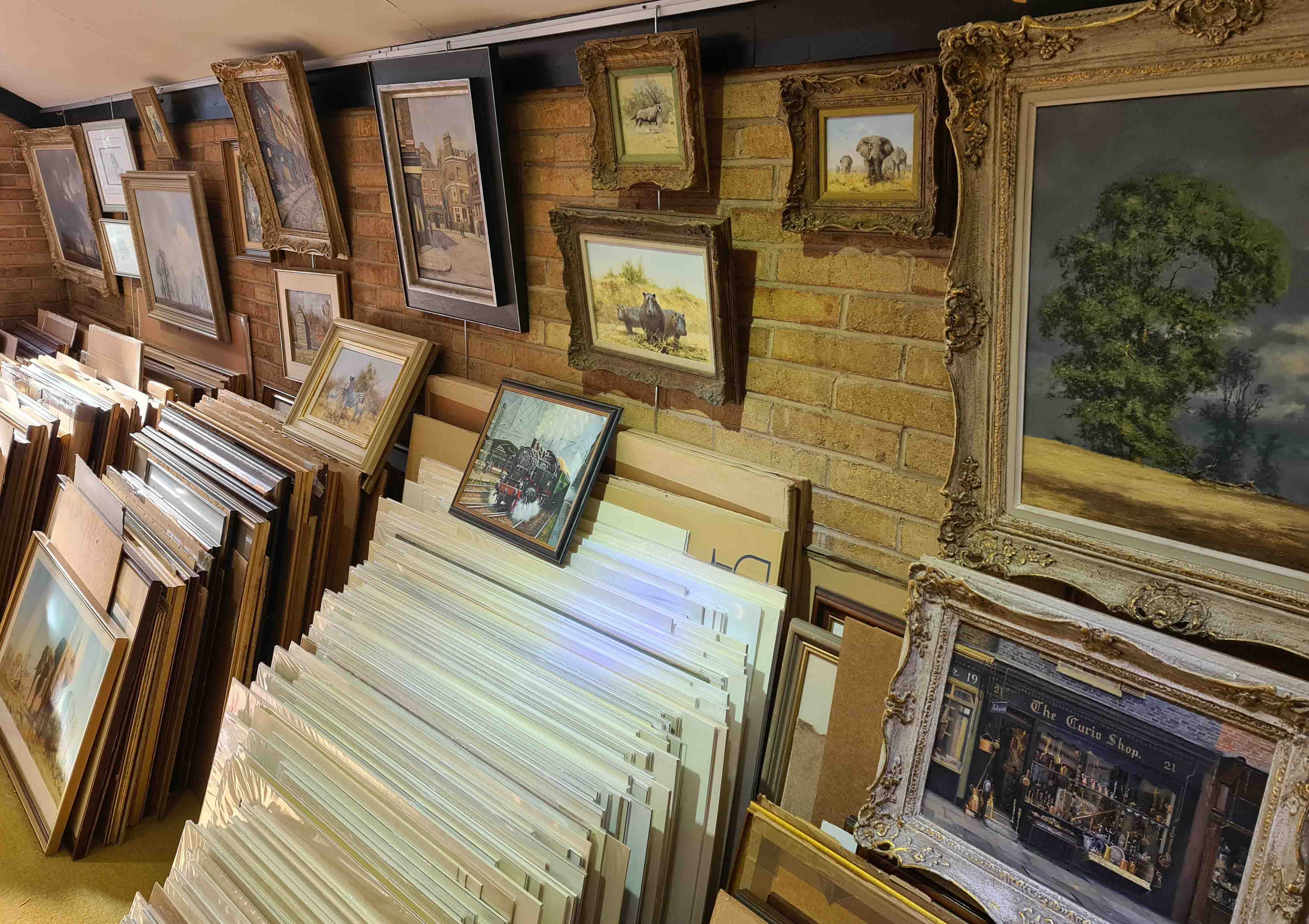 David Shepherd
Studio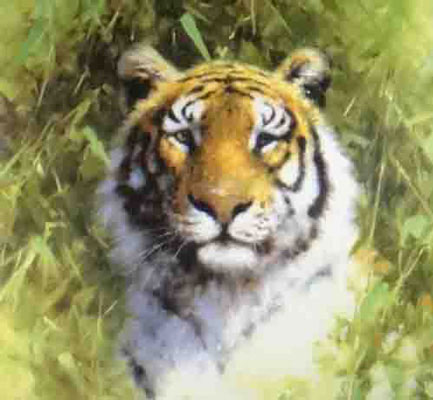 Tigers
David Shepherd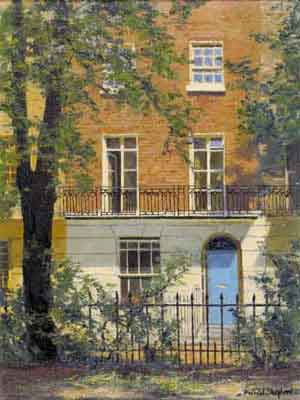 Brompton Square, London, David Shepherd original painting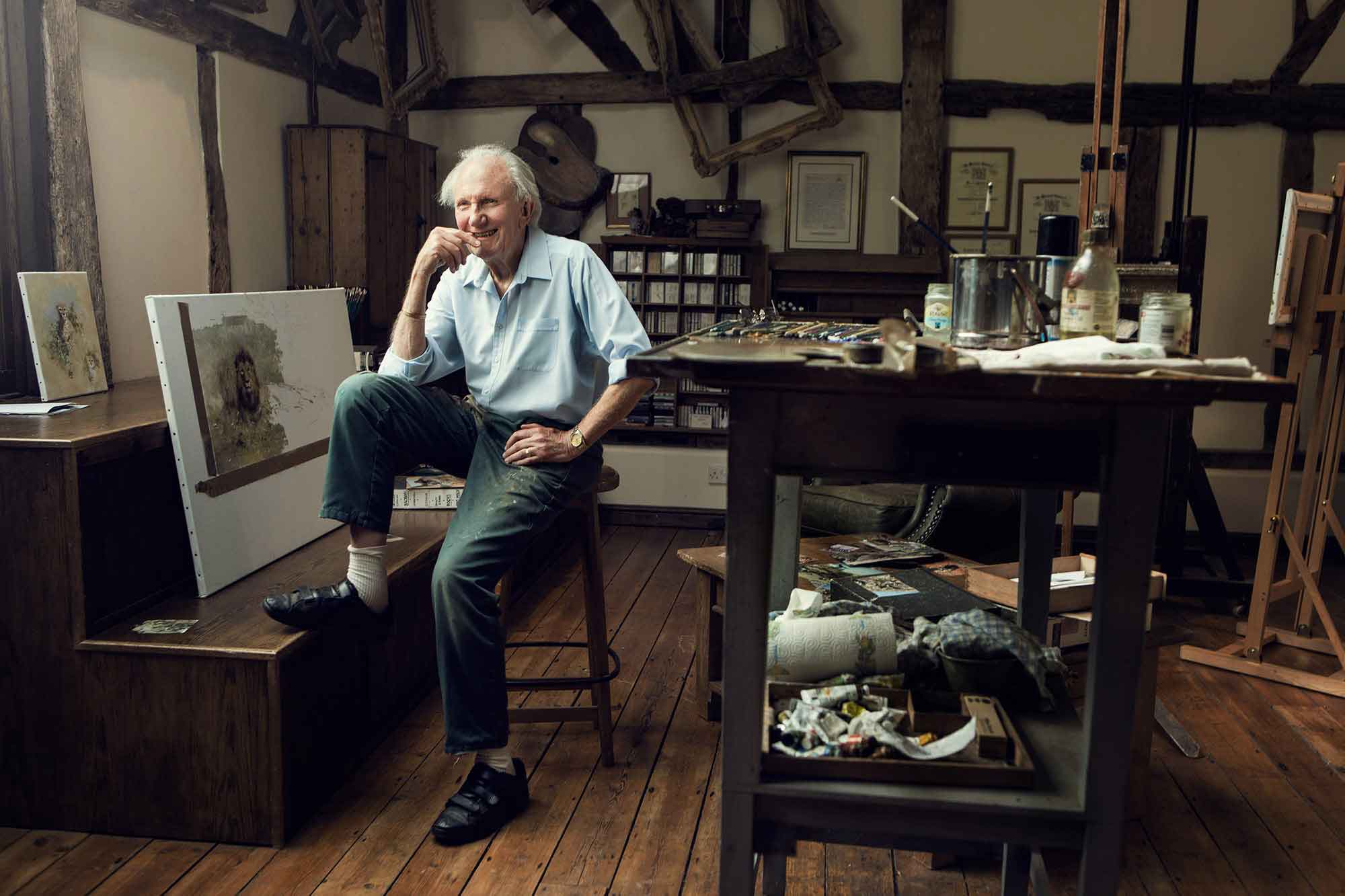 David Shepherd in his studio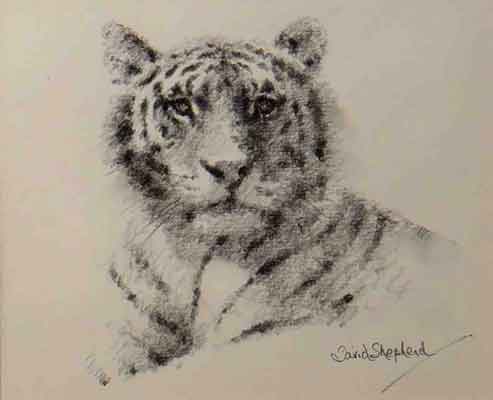 Tigers Head David Shepherd original drawing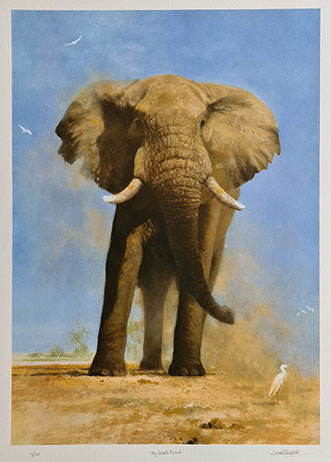 Elephants, David Shepherd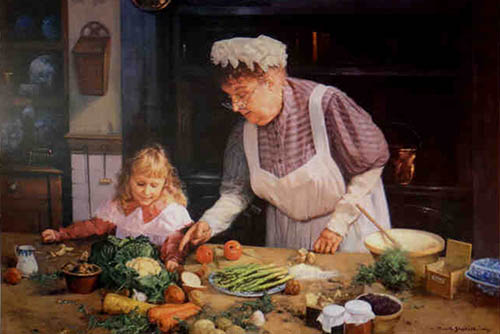 Portraits, David Shepherd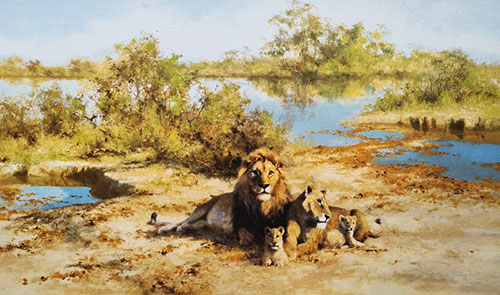 In the cool of evening, silkscreen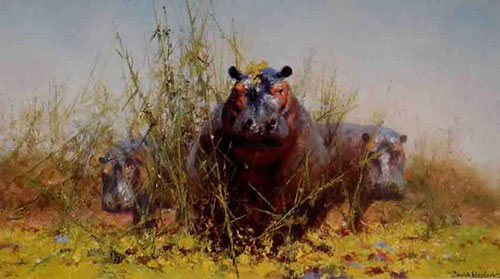 Hippos, signed limited edition print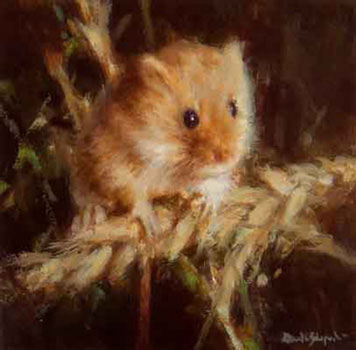 Harvest mouse, signed limited edition print
Biography of wildlife artist, David Shepherd, CBE, FRSA, FRGS, OBE.
Internationally recognized as the world's best wildlife artist. David Shepherd has at all times felt that he had a duty in the form of conservation towards the world and the animals that inhabit our planet.
In his lifetime, David Shepherd has painted and drawn many pictures, and was able to share his many tales and experiences with people internationally, often talking at charity dinners and prestigeous social events.
His persona lent itself naturally to this cause, as he was a most approachable down-to-earth fellow who enjoyed sharing his pleasure of art and his concern over the diminishing wildlife throughout the world.
EMAIL:- administrator@davidshepherd.com

England 01623 799 309

We will endeavour to better any quote and give you the finest possible service.
Visit the Wildlife art studio in Nottinghamshire, (Saturdays and Sundays are fine too)
We have a collection of over 500 David Shepherd signed limited edition prints and original paintings for sale. L.S.Lowry.
Sir William Russell Flint.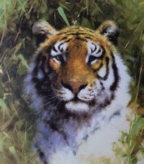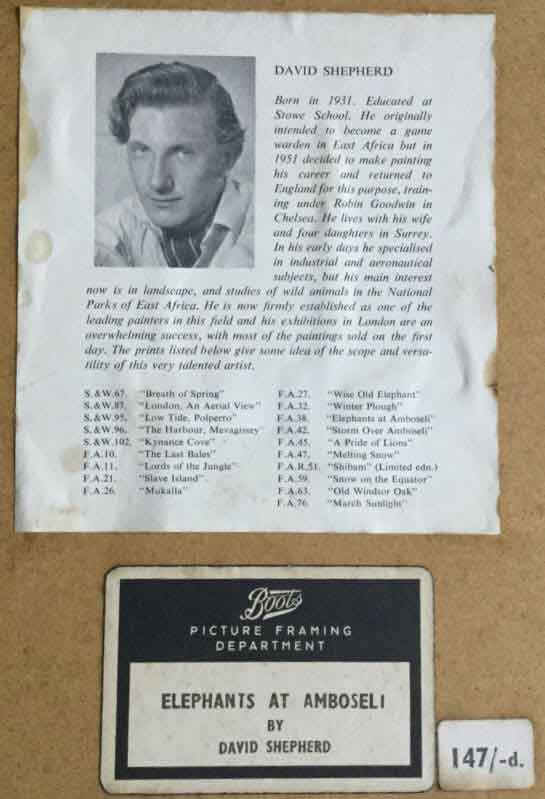 Studio open 7 days a week!
Viewing by appointment

David Shepherd has been a great supporter of the natural world, he ceated the david shepherd wildlife foundation to help endangered wildlife.
and has worked tirelessly to help wildlife throughout the world.
Original paintings sold from various sources
Big Cats
Elephants
World wildlife
Aviation
Portraits
Military
Giraffes
Books
Back to
David Shepherd signed prints
for sale
urllist
sitemap.xml
privacy
Terms and Conditions
sitemap
© S & W signed, limited edition print publishers ©
David Shepherd prints
David Shepherd artist, Signed prints, original paintings, prints, silkscreens, limited editions for sale