Elephant, original, pencil
David Shepherd
CBE OBE FRSA FGRA
---
---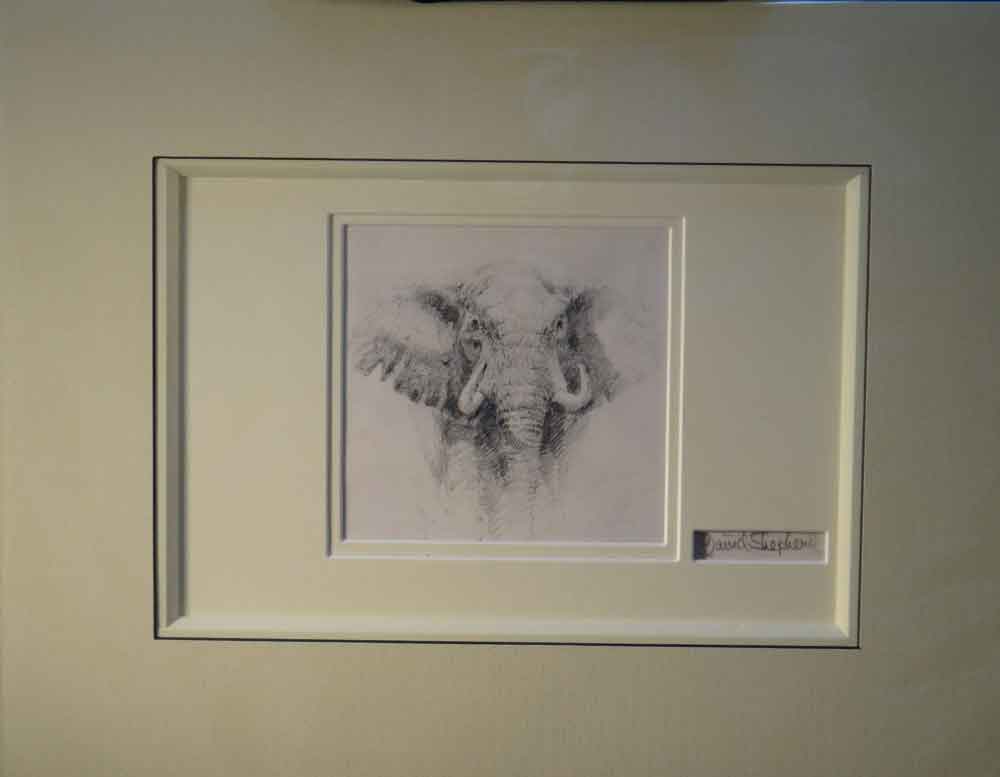 Elephant
Original Pencil Drawing
David Shepherd
Image Size:- 6.5" x 7" (16.5 x 18 cm)


A mere 250km north of Durban lies the world aclaimed Hluhluwe Game Reserve home to the Big 5.
An intimate forest lodge with sweeping views of Lake St Lucia offering great comfort and hospitality
for travelers exploring Hluhluwe's game reserves and wildlife attractions.
We have fantastic self guided walking and mountain bike trails offering beautiful scenery and a great bird watching environment.
Hluhluwe River Lodge
Things to do Near Hluhluwe
iSimangaliso Guided Walking
Bhangazi Horse Safaris.
Hippo and Croc St Lucia Cruis.
Crocodile Centre.
Igwala Gwala Forest Trail.
Isiphaphalazi Butterfly Dome.
False Bay Park. ...
Mkhuze Game Reserve.
A 2 hour drive from Ballito will bring you to 'Imfolozi' the heart of the Zulu Kingdom,
the home of the BIG FIVE which includes White and Black Rhino,
where wilderness trails take you along mighty rivers wandering through thorn savannah inhabited by the BIG 5 of Africa.
David Shepherd has become world famousfor his paintings and drawings of elephants.
and this particular drawing, some forty years old, has charm and detail, being sketched in the game reserve.
administrator@davidshepherd.com
Telephone England 01623 799 309
Back to
David Shepherd
prints for sale.
tigerhead 1983
original paintings, valuable
VC10, El-Adem
lone wanderers
whenigrowup
bengaltiger
wildlife of the world
lionessandcubs
siberiantiger
Willesdan shed
winterfoxes
winter in wolong
winter plough
zebra mother and foal
zebra-pencil
zebras and colony weavers
ziggy, duckling
french bound mounts
french bound mounts